Apartment Cleaning Sunshine Coast & Across Australia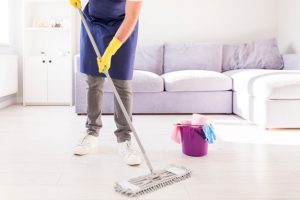 Every living space deserves an intensive and thorough cleaning. Sunshine Eco Cleaning offers comprehensive apartment cleaning services and it is purely designed to serve residents of apartments. Sunshine Eco Cleaning Services offers customised apartment cleaning services for customers across Sunshine Coast and Australia.
At Sunshine Eco Cleaning Services, our apartment cleaners help keep your apartment clean and properly sanitised. We understand that busy households need professional assistance, our apartment cleaning service sets us apart. Our customers keep coming back to us because we provide services that work and keep their apartments clean and pristine.
Satisfaction Is 100 Percent Guaranteed
At Sunshine Eco Cleaning, we perform a thorough detail-clean throughout your apartment and sanitise your apartment, with special attention on your kitchen and bathrooms. Our deep cleaning services will make your apartment spotless and pristine. From the surface floors to kitchen counter tops, bathroom tiles and all the other areas will be thoroughly mopped, cleaned and sanitised.
Dirt, germs, and grime can find their way into countless corners and spaces that are invisible. Our cleaning professionals are trained in cleaning techniques that will bring the shine and sparkle to every inch of your apartment.
Apart from our list of services, apartment cleaning is one of our prime services for our customers in Sunshine Coast.  Whether you have just moved in or wanted some professional assistance, we're here to help. We understand the huge hassle of packing and transferring your things to your new apartment, so, we get it cleaned or disinfected before even you step in.
Bottom Line
If you're looking for apartment cleaning services across Sunshine Coast, give Sunshine Eco Cleaning a call on 1300 356 397.