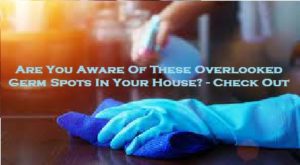 As winter is arriving, it's time to prep up your house for the season. House Cleaning is something that you should consider to create a safe and healthy living space. Also one of the main aspects of having a deep cleaning service is it protects your family health. Did you know? The number of allergens, germs, and bacteria in your home generally increases during the winter months. All the dirt and grime can lead to unnecessary illness and asthma. It is why it's crucial to hire house cleaning in sunshine coast services at this time to keep your house clean and allergen-free. Also, during the house cleaning, some overlooked hotspots need your attention. Let's see them in detail.
Furniture Upholstery
Your furniture upholstery holds up to 10,000 dust mites and can cause hay fever, asthma, and allergies. So, you must vacuum the cushions and upholstery regularly and wash the covers with hot water. Moreover, replace the covers when they're completely dried. This will help curb the dust mites settling on your furniture.
Mattress
Bed bugs, sweat, dirt, dandruff can take a toll your soft linens. So, if you're falling sick often, it's probably time to steam clean the bed linens, covers and mattresses thoroughly to keep the allergens at bay. You can also hire professional house cleaners to get rid of the pesky dust mites and germs.
Tiles
Your house tiles act as a filter to trap in all dirt and grime and can look filthy. Molds can grow and mask off the original colour of the tiles and become a hotspot for germs and bacteria. To clean them, you can use pH tile cleaner to clean the dirt and grime.
Window Blinds & Curtains
Window curtains and blinds collect dust and dirt easily. You can remove the dust build-up by shutting blinds and dusting with a microfiber cloth. Then, you can close the blinds in the opposite direction for a quick, thorough wipe-down using a non-toxic window cleaner and clean cloth. 
Bottom Line
If you're looking for professional house cleaning services in sunshine coast to clean your house, hire house cleaners sunshine coast from Sunshine Eco Cleaning Services. For bookings, call 1300 356 397.