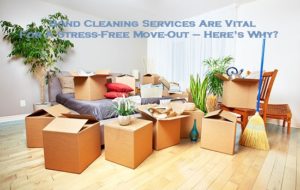 Moving is a daunting task no matter where you're moving to. Despite the moving stress, bond cleaning is just one of the many tasks you'll have to accomplish before moving out. Luckily, there are bond cleaning companies around you that can offer high-quality cleaning for you, and make sure to meet all aspects and concerns of the cleaning that is required. If you're and thinking to hire bond cleaning services in sunshine coast, here are some of the reasons that can help your decision.
Property Will Be Returned To You With Pristine Cleanliness
Hiring a professional cleaning company to deep clean your rental home or apartment as you're moving out will keep your mind at ease. As they're professionals, trained in exceptional cleaning methods, they can offer the best cleaning for you. Also, when you hire them, you don't have to worry about the carpet cleaning. They clean it thoroughly and efficiently and will finish the job within a few hours and return the property with an impeccable clean look.
You Can Delegate The Work To Professionals
Whether you're moving down the street or across the country, there are numerous things to get done. As there is a lot on your plate already, cleaning your home from top to bottom for the new residents too high at this time It is why you should hire a bond cleaning in sunshine coast company to handle it. So, you'll be able to follow your checklist of items with ease.
Should You Keep The Space welcoming For Other Tenants?
Yes. You should. Because tenants like you are always likely to look for a property that is well-maintained and clean. So, make sure to not leave the home in a mess. The small investment that comes with hiring a bond cleaning service will pay off when you leave, and you'll get your security deposit from your landlord.
Stay Focused on Other Tasks
Cleaning is something that most of the times are pushed to the last minute, turning it into a rush job. To avoid late-night cleaning sessions the day before moving, hire a professional bond cleaning service to get the job done for you. By doing so, moving doesn't have to be such a hassle.
Bottom Line
If you want to make a peaceful move-out, hire bond cleaners sunshine coast from Sunshine Eco Cleaning Services. For enquiries, call 1300 356 397.