Carpet Cleaning Sydney
With regards to Carpet Cleaning in Sydney, Sunshine Eco Cleaning Services has been the customers main choice for 12+ years. With the modern & state of art equipment, Sunshine Eco Cleaning Services is focused on giving top-notch floor cover cleaning conveyed by our stunning group of experienced & skilled cleaning experts.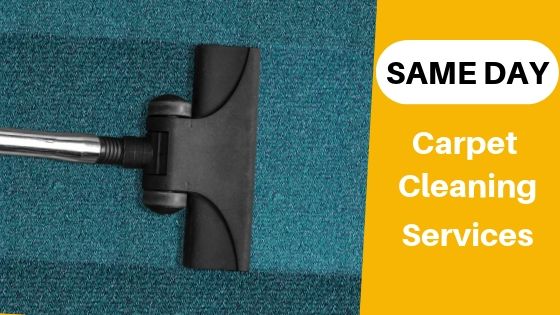 Carpet cleaning involves a lot of hard work and it is better to entrust this tedious task to the professionals. At Sunshine Eco Cleaning Services, we take pride in providing the best carpet cleaning services Sydney to our customers across Sydney. Our professional carpet cleaners have years of experience in the industry and can adapt to the cleaning techniques suitable for your carpet. Our Carpet Cleaning services in Sydney crew are committed to using advanced equipment and solutions available on the market today, ensuring that your carpets are returned to the pristine conditions. We are experts in residential & commercial cleaning services in Sydney.
Get Professional Carpet cleaning for only form $95*. Same day service.Call Now!
Professional Carpet Cleaners Sydney:
When you hire our carpet cleaners in Sydney, you can be assured that you are working with the best professionals in the industry. Our skilled cleaners will handle every toughest stain on your favourite carpet. We offer pet-friendly cleaning. From spot cleans to deep cleaning of your carpets, we deal with everything and get the job done right the first time around.
OUR STEAM CARPET CLEANING PRICE LIST IN SYDNEY
| | | |
| --- | --- | --- |
| Steam  Carpet Cleaning | Empty Property Starting From | Furnished Property Starting From |
| One or Two Bedroom | $95* | $110* |
| Three Bedrooms | $115* | $120* |
| Four  Bedrooms | $130* | $135* |
| Five + More Bedrooms | $25* Per Room | $30* Per Room |
| Lounge/Dining/Living | $60* | $70* |
| Hallway / Landing | $20* | $25* |
| Cost Per Stair | $3.00* | $3* |
| Carpet Protection Services (per sqm) | $3.50* | $4.50* |
| Carpet Flea Treatment per room | $30* | $35* |
| Commercial Steam Carpet Cleaning | $ 2.0 Per Square Meter | $3.0 Per Square Meter |
* The above-mentioned prices are only for the steam carpet cleaning. You should need to vacuum before our carpet cleaner's arrival otherwise we charge you extra $10. Our carpet cleaners also do the tile and grout cleaning. Our charge for tile and grout cleaning starts from $5 Per Square Meter
* Prices are subject to a maximum room size of 14 square meters. Steps are quoted per stair. Our quoted rates are subject to the condition of the carpet. Difficult stains may incur an extra charge.
*The furniture like sofas, beds, dressers, pianos, grandfather clocks and any other large, heavy or delicate items need to be moved prior to our carpet cleaner's arrival on the site. It's not usually included in the quoted price and needs to be arranged for moving ahead of time. It is always recommended that you move all the small items and breakables from the furniture before our carpet cleaners come to the site.
Testimonials
Just started using sunshine eco cleaning services for carpet cleaning. Harry was very quick to respond to my enquiry, and provided a competitive quote on the spot. Had a couple of cleans and I am completely satisfied. He is very customer focussed and will to adapt to whatever is required. Highly recommend him!
Sanju Ghimire
I would give more than 5 stars if I could! Absolutely professional and efficient bond cleaning and carpet cleaning delivered by Sunshine Eco Cleaners Brisbane. There are no marks of dirt and all stains have been removed. A shiny result that honestly I didn't expect. High recommendations, the best cleaning services I ever had!
Linda Robinson
Terrific job done late on a last Friday afternoon with great results particularly given the age and condition of our house carpet. Nishan was so professional and committed to delivering a great customer experience. Highly recommended.
Rock Ritesh
Carpet Cleaning Tools & Techniques:
We have proper training and knowledge to work on various fabrics, and we know the best cleaning methods for each of them. Moreover, we never use harsh chemicals for carpet cleaning as it may cause damages to the fabric. Whether you are looking for dry cleaning or steam cleaning, we are equipped to provide carpet cleaning services in Sydney according to your requirements.
Hire Fast & Cost Effective Carpet Cleaners Sydney:
When you try to clean the carpet yourself, it could take an average of a whole day to clean a single carpet. However, we have all the equipment necessary to complete the job as quickly as possible. Moreover, using the wrong cleaning products can end up damaging the carpet. This incurs extra costs to replace it, which can be saved by hiring our cleaning services.
Commercial and Residential Carpet Cleaning Services Sydney:
At Sunshine Eco Cleaning Services, we provide carpet cleaning services to both residential and commercial clients. Thanks to our high-end products, all stains, and spots on your carpets will be a thing of the past. As the professional carpet cleaners in Sydney, we can make your home or office free from dirt and stain in no time.
Properly cleaned carpets not only look appealing but also eliminate serious health risks as well. If you take advantage of our services, you can have your carpets and rugs cleaned efficiently and quickly at reasonable prices. Simply leave the carpet cleaning job in the hands of Sunshine Eco Cleaning Services. We will eliminate the annoying stains and return the carpets in its brand new condition. For details, call us at 1300 356 397.
Sunshine Eco-cleaning services have been proving carpet cleaning services to the customers in Sydney and all across Australia. We have produced remarkable results with the help of our experienced and trained carpet cleaners. Our professionals are equipped with the latest cleaning tools, products and also provided with adequate training to treat even stubborn stain on your carpet. With over 12 years of experience in carpet cleaning, we are specialised in carpet cleaning service. It is because of the trust we have developed with our customers by the quality service that led us to where we are now.
The carpet flooring demands lots of maintenance as it is continuously being stepped on. Regular vacuuming of carpets can prevent the premature replacement of the carpets. If anything spills on the carpet, then it is wiser to clean the spot immediately. If you pay no heed to the dirt due to spills, it can change that into a visible stain and change the colour over time. Food items can cause stubborn stains which are difficult to remove for which you should count on the professional carpet cleaners.
It is recommended to clean your carpet every 6 to 12 months to have a dirt-free and stain-free carpet in your home. It is the best way to maintain a good look and texture of the carpet. Though you regularly vacuum your carpet, hiring a professional carpet cleaning company would be more effective. The equipment and cleaning products which are used by professional carpet cleaners will have an upper hand in restoring the look and health of the carpet.
Here are some benefits in hiring a professional cleaning company:
Maintain the appearance:
The trained and experienced cleaners will employ the appropriate cleaning products for your carpet which help to retain the texture of the carpet. A periodical service can help you to maintain the look and texture of your carpet.
Deodorizing:
Odours may come from the various allergens that are trapped inside the carpet. The cleaning service company will help you to get rid of the odour by adding special smelling agents.
Stain removal:
The professional cleaning company will have effective techniques to remove even the stubborn stain. The cleaning experts will make use of customised products which are suitable for your carpet.
Health benefits:
To avoid respiratory illness and other health impacts, regular cleaning service is required. You can call upon the professional cleaners to ensure the well-being of your family members.
Cost effective:
Cleaning yourself by employing in-house staffs may cost more as you need to invest in the latest equipment and adequate training to use those products. The necessary equipment and cleaning products which are used by professional cleaners will ensure the fast and cost-effective cleaning service.
Common mistakes during carpet cleaning:
Carpet cleaning service should be done by the professional cleaners. When carpet cleaning is done by the inexperienced cleaners or cleaners without adequate training it is easy to destroy the appearance of the carpet.
Here are the common mistakes which affect the carpets.
Over-shampooing:
When your carpet is not rinsed properly or too much shampoo is used while cleaning it may cause several problems. The dust and allergens which are settled in that soapy surface can turn into a stubborn stain.
Over-wetting:
Over-wetting can damage the carpet's material and also affect the colour of the carpet. It is very difficult to dry them and it needs more effort to keep it free from dust and other substance.
Improper usage of products:
When you choose cleaning products, it is advisable to test it before you use. Improper usage of the products can affect the carpet's look and longevity. Use the least amount of solution to retain the carpet's texture. A few products can damage the fibres of the carpet and also can affect its colour.
This will cause you additional effort and cost to bring back the original look of the carpet. That is why it is impor1tant to hire professional cleaners.
Different cleaning methods:
The cleaning method depends on the carpet used in your place. The professional cleaners will choose suitable cleaning methods for your place. The two main methods of carpet cleaning followed by professional cleaners are
Carpet Dry Cleaning:
Carpet dry cleaning will leave your carpet dry and clean in less than one hour. The moisture free dry cleaning product is used to remove the dirt and allergens that are trapped inside the fibre of the carpet.
Carpet Steam Cleaning:
Carpet steam cleaning injects heated water and cleaning agents into the carpet in order to remove dirt from the carpet. While extracting the water, the dirt and various substance which are trapped inside the carpet are easily removed.
Benefits of Eco-friendly products:
The greener cleaning products are a better alternative for harsh chemical products. The chemical products which are used for the carpet cleaning or stain removing will impact the health and well-being of the family members. The greener or eco-friendly products are non-toxic and biodegradable. Let us look through some benefits in using the eco-friendly products.
Better health:
Using toxic cleaning products can lead to significant respiratory issues to your family members. Conversion to green or eco-friendly products will help your family members free from such health illness.
Less water usage:
The wastewater after cleaning which is dumped or poured into water supply can impact the environment.  The amount of water wasted in green cleaning is comparatively less than the traditional cleaning method.
Longevity of the carpet:
The traditional cleaning products may reduce the life of your carpet. The nontoxic eco-friendly products will retain the texture and look of the carpet.
At Sunshine Eco-cleaning services, we provide carpet cleaning services to both residential and commercial clients. With our trained and experienced cleaners, we can eliminate stain and bring back the new look of your carpet. We make use of eco-friendly products to ensure the good health and well-being of our customers. We offer extensive service at an affordable price. Call us at 1300 356 397 and get a free quote today.
Professional carpet cleaning service in Sydney
When it comes to carpet cleaning services in and around Sydney look no further than hiring our company. We have been among the best carpet cleaners within the immediate for a good number of years now. There are various reasons for our company being regarded as being a top performing professional carpet cleaning business in Sydney & across Australia. We aim to make all the carpets and rugs that we clean spotless and so much cleaner than before. Take advantage of our skills and experience to have clean carpets throughout your building.
We are committed to being the best and therefore recruit the best
Our company has always operated with the aim of becoming the best carpet cleaners in the Sydney area. That commitment begins with hiring the best staff around. The quality of our staff is high due to us getting our recruitment right, with the right people doing the job the rest will fall into place. We have complete confidence in our staff, we know that they will do a fantastic job of cleaning your carpets. We get them to clean carpets in front of us before hiring them. If they don't convince us, we know that they would not be able to convince you. Only the most capable carpet cleaners make it into our company.
Great workers need great equipment
We hired the best cleaners and we then give them the best equipment so that they can get on with doing a fantastic job of cleaning all your carpets. Professionals need professional gear so that is what we use for all our carpet cleaning jobs. The best workers using the best vacuum cleaners, carpet shampooers and wall mounted steamers, that is the simple common sense we use to ensure we are the best at what we do.
Our powerful tools will remove all the dirt, grime and stains from all your carpets. Our thorough cleaning processes mean that no stain or dirt is overlooked, and you will have spotless and stain free carpets.
No job too small, no job is too bi
We have enough workers within the Sydney area to fulfill numerous orders each day. Our workers can operate on their own or they can work together as part of larger teams on the larger contracts we carry out. Whether we are cleaning the carpets in a single bedroom apartment or in a large office block you can be confident that the job will get done professionally and within the agreed time limits.
It takes very little effort on your part to get spotlessly clean carpets
All you need to get spotlessly clean carpets is to contact our office as quickly as you can do. Sunshine Eco Cleaning Services will provide you with a free quote immediately. There is no need to put up with dirty or stained carpets contact us and they will be thoroughly cleaned by our cleaning experts.
For the best long term results, it is worth hiring us for regular cleaning sessions.
Contact Location:
37/316 Parramatta Road, Burwood, NSW 2134
Other Carpet Cleaning Servicing Areas:
Carpet Cleaning Sunshine Coast
Carpet Cleaning Brisbane
Carpet Cleaning Adelaide