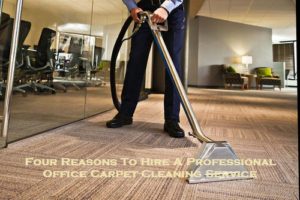 Looking for the most effective way to spruce up your office's look? Tired of trying different improvement ideas? Nothing seems to work? Well, it may be the right time to think about hiring a professional carpet cleaning company in brisbane. But, why should you entrust the job to the experts? Here are a few reasons to look at.
Extend The Life Of Your Carpets:
When it comes to running a business, you should allocate a part of your office maintenance's budget for carpet cleaning. Over time, your carpets will accumulate dust, dirt, allergens and other debris. By using an established commercial cleaning services in brisbane company that uses the best cleaning techniques, you can protect your lavish floor covering.
Create The Best Impression:
As a business owner, you must understand the importance of creating the best impression on your clients. When your client enters your office, he expects everything to look neat, clean and organised, including your flooring. Covering your floors with clean carpets help you make a great first impression.
Tailored Cleaning Solution:
The commercial carpet cleaning needs differ from one business to another, and there is no one package that fits all. The best office cleaning company will evaluate your carpet cleaning needs and come up with a package that is tailored to your specific requirements.
Cost Effective:
When you left the carpet unclean for a long time, it deteriorates and loses its fresh look eventually. On the other hand, if you choose to clean the carpet yourself, you may use wrong cleaning methods and end up damaging your carpets. In both the cases, it may require you to replace your carpet that might cost you a fortune. When you entrust the job to the experts, you can be confident that it is handled and cleaned with the utmost care, saving your hard-earned money.
For professional carpet cleaning, commercial cleaning and office cleaning in Sydney, Brisbane, Adelaide and Sunshine Coast, you can rely on carpet cleaners brisbane of Sunshine Eco Cleaning Services. For more information on our cleaning services, call us on 1300 356 397.