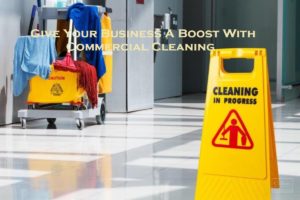 When was the last time you hired commercial cleaners to clean your commercial facility? If the space is dirty or flooded with dust and debris, it could be hard for the workers as well as the visitors to enter or stay comfortable. With a commercial cleaning service to help, you'll be benefited in numerous ways and here are some of the things that commercial cleaning brisbane can assure you.
Productivity
When your business facility is well-maintained with regular professional cleanings, it's easier for the workers to get things done faster and be productive. Whether it's a hotel or bar or a restaurant, cleanliness is a priority and it is safe for everyone who works and steps in. The visitors or customers will only come if the place is clean and pristine, and you must agree to the fact that people only go to your spot if they find it comfortable and relaxing. Also, it would be helping the workers to perform their jobs seamlessly. With a office cleaners brisbane professionals keeps your business area in good shape, employee productivity often goes up.
Say Bye To Infections
A business facility or commercial outlets like malls, theaters or hotels could contain a wide array of germs that breed if they don't get cleaned up every day. A professional carpet cleaning company ensures every area gets disinfected and cleaned well enough to eliminate unwanted bacteria, leaving the environment safer for everyone who works and visits there.
Professionalism
When someone walks into your building, you want them to see and smell the professionalism. A dirty place of business can discourage potential customers from coming. With a commercial cleaning services brisbane, you can rest assured that your facility will be acceptable and professional at all times.
Quality
Hiring a office cleaning brisbane company ensures a higher quality of cleaning. There will be trained cleaners who arrive with the best cleaning tools and quality cleaning supplies, which is needed to get the job done right. When there's a specific situation that requires a certain level of cleaning, they will do anything and everything to keep your commercial facility a clean and tidy one.
Over To You
If you're looking for a commercial cleaning service, hire our commercial cleaners brisbane from Sunshine Eco Cleaning Services. For bookings, call us 1300 356 397.