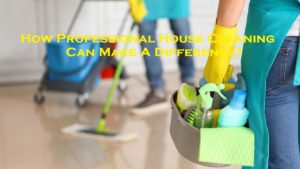 If you're a smart homemaker and are always looking to have the best in terms of products, services, and price, consider the importance of a professional house cleaning services in sunshine coast. Whether its spring cleaning or maintenance, home is where everyone looks up to at the end of the day. It's why it's important to keep them spotless and pristine. It not only adds to the curb appeal, but the major concern is the health of your family members. Professional house cleaners will do just about everything to keep your house refreshing, long-lasting and spotlessly clean.
Proper Equipment For Exceptional Clean
To make the house look clean and refreshing, domestic cleaners in sunshine coast will use advanced tools and cleaning supplies for cleaning. From cleaning your carpets to kitchen counter tops, washrooms and more, they deep clean everything and leave you in awe.
Different Levels Of Cleaning
House cleaners are trained to provide different levels of cleaning, which includes light cleaning, deep cleaning, spring cleaning and you can select the service that you want and get the service done for you.
Cleaner & Healthier Homes
When hiring professional domestic cleaning in sunshine coast, you don't have to worry about the quality. All the household chores like mopping, cleaning, sweeping, dusting, and carpet cleaning, window cleaning, will be cleaned thoroughly by the professionals, and what you get is an exceptionally clean and healthy-looking house.
Save Your Time
Cleaning is a time-consuming and intensive household chore, which needs skill and effort. If you're a busy household, hiring house cleaning services will save your time and energy where you can concentrate on other works.
Curb Appeal
Of course, it does add a fair share of sunshine to your house exteriors and interiors. With a clean home, your health will be good, and you can enjoy a refreshing atmosphere.  People who visit your home will appreciate you for your high-level maintenance. A fresh & clean home will create a happy atmosphere, and you will feel much more organised than ever.
Bottom Line
House cleaning can eat up your time. If you're a busy professional or a new parent who is looking to hire experienced house cleaners in sunshine coast, call Sunshine Eco Cleaning Services on 1300 356 397.