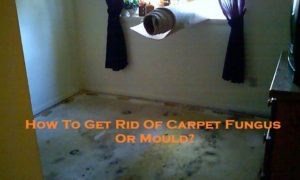 With every day's foot traffic, dirt, dust and other contaminants can get into your carpets without your knowledge, despite your best efforts to keep them clean. As a result, fungus and mould can take hold and start to spread on the carpet, making it difficult to get rid of. You may think about using bleach, but it could destroy your carpet, whereas other cleaners may fail to kill the fungus. The good news is that you can get rid of the mould with professional carpet cleaning services.
Sources Of Carpet Mould:
Mould needs moderate temperature, water and food to survive. It can use your carpet as a food source and takes only a little amount of moisture to get the process started. If your carpet has got wet recently, you make sure to run a dehumidifier to prevent mould from forming.
Dangers Of Carpet Mould:
While not all moulds are deadly, they can all cause respiratory diseases for those who have been suffering from allergies. When given enough time, it causes serious illness and structural damages to your home. So, you should be addressing the issue by taking required steps as soon as possible.
What To Do If You Have Got Mould On Your Carpets?
Lift the areas of mould and try to remove them from the carpet.
Using a damp paper towel, remove the large chunks of mould.
Start vacuuming the mould to eliminate the tiny chunks.
Steam-clean the carpet to remove all the remnants.
Finally, run a dehumidifier in the area to get rid of any residual moisture.
Call For Professional Help!
If you have found mould on your carpet and the situation is out of your control, leave the carpet cleaning brisbane task to the professionals of Sunshine Eco Cleaning Services. Serving households and businesses across Sunshine Coast, Adelaide, Brisbane and Sydney, our carpet cleaners brisbane can address the problem for you with safe and effective cleaning solution. So, before investing on a new carpet, call us on 1300 356 397 to see if we can address the problem and save your carpet.