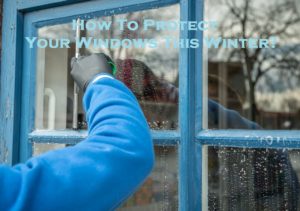 We all know that windows are the face of the house and it needs to look clean and pristine. Whether its exterior windows or interior windows clean and dirt-free windows can make the house look more professional. However, with the winter season arriving, your house windows can freeze shut and will be under a lot of pressure and can become impossible to open. If you have been looking for ways to protect your house windows, then this blog can be helpful for you. If you're planning to give your windows a thorough clean up, look for professional window cleaning services in sunshine coast who can help you out.
Insulate Your Windows
One of the best & cost-effective ways to cut back on your heating bill in the winter is to insulate your house windows. With lower energy bills, you can enjoy the warm atmosphere inside your house. Weatherstrips, caulking, and insulated window films will get the job done affordably & efficiently.
Secure Your Windows With Weather Stripping
You can protect your windows with weather stripping. For fast and efficient installation, you can even choose self-adhesive weather stripping around the windows. You can install the weather stripping at the bottom of your window sash and along the seams where windows open and close. Then, caulk around the exterior of the window by sealing all the small gaps or cracks. Also, remember, when the windows are exposed and cold and icy atmosphere, there will be condensation effect on the window bottoms, where the water can affect the walls below windows causing mold and mildew growth.
Hire Window Cleaners
If you're planning to give your windows a thorough clean up, look for professional window cleaners who can help you out. They will use efficient methods to make the windows shine and sparkle.  Even after the end of the season, you can call the window cleaners sunshine coast to get your windows cleaned and bring  back to its sparkling condition.
Bottom Line
Make sure to protect your house windows this winter with these useful tips. If you want to keep your windows sparkle in all seasons, hire window cleaners from Sunshine Eco Cleaning Services. For bookings, call 1300 356 397.