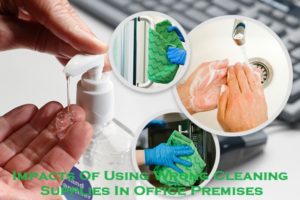 With the outbreak of Corona Virus, businesses across the globe are focusing a lot to get their offices and workspaces cleaned regularly to minimise the spread of infection. However, with an intention to save the money, most of the business owners have been carrying out office cleaning on their own or by appointing amateurs. They do not realise that using the wrong types or quantities of cleaning materials can negatively affect the safety and health of an office environment. Hazardous cleaning materials can pose health risk to your employees and make your work environment unsafe and harmful. You can simply hire a professional carpet cleaning in sunshine coast company for all your carpet needs!
Let's Take You Through Some Of The Risks Of Using Wrong Cleaning Supplies:
Inadequate Results:
To kill germs and bacteria, you should provide resting time for the cleaning solutions to act. If you want to fight off a certain pathogen, choosing the appropriate solution matters a lot. Using wrong cleaning supplies and implementing wrong strategies will not produce adequate results.
Damage To Your Property:
If your office has a surface that requires specific cleaning solution, such as a hardwood floor, make sure that you use that particular solution to clean that area. Using wrong solution could damage the floors and cost you a fortune to carry out the repair work.
Toxic Ingredients:
Some of the cleaning solutions contain dangerous chemicals. When mixed and used blindly, they can put the health of your employees at risk.
If you want to stay away from all these risks, it is highly recommended to hire professional office cleaners sunshine coast to get the job done. For office cleaning, window cleaning, carpet cleaning and other commercial cleaning services, you can rely on the experts of Sunshine Eco Cleaning Services who implement the best cleaning supplies and strategies to produce the optimum results. To further know about our cleaning services, you can call us on 1300 356 397.