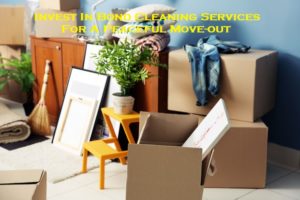 Shifting to a new house can be exhausting! You'll have to do numerous things before you leave and cleaning may sound like an annoying reminder. You need to choose the right bond cleaning services in sunshine coast company to save your time, money, and effort. Also, when you do the cleaning, you have to ensure that you'll follow all the guidelines regarding the cleanliness and the checklist of the property so that your property owner cannot deny your security deposit.
Before you call in the bond cleaners in sunshine coast to clean up the house, you need to carefully check the areas that need special attention In this blog, we're going to give some reasons on how bond cleaning can help you have a hassle-free move-out.
Organise Everything
Shifting to a new home is quite a tiresome process. Without proper planning and execution, it can turn into a nightmare. Amidst the mess of packing, arranging and organising things, you might have forgotten to do the cleaning work, and that's where you lose your deposit. To manage the stress and to make your property look like new, hire carpet cleaning services and you can focus on other important works.
Even if you are at the verge of your lease and struggling to get things in order, you can confidently hire professional bond cleaning companies for a speedy and error-free move.
They Inspect & Clean Additional Extras
Apart from cleaning the walls, floors, furniture, you need to pay special attention to the extras as well such as carpets, furnishings, yards and appliances.Cleaning these add-ons is a must to qualify all stages of bond cleaning inspections successfully.
Insurance Coverage
It's always best to rely on professional bond cleaners in brisbane because accidents can happen anytime. Moreover, certainly, you will not be in a situation to entertain any additional expenses. Therefore, make it a point to check whether the company you are hiring is fully insured. With certified bond cleaners, you can get the full coverage of the damage or loss to your property where you won't have to face any stress or additional expenses.
Bottom Line
If you're planning to move put and want a reliable bond cleaning services in brisbane team to support you, hire bond cleaners from Sunshine Eco Cleaning Services. For appointments, call 1300 356 397.