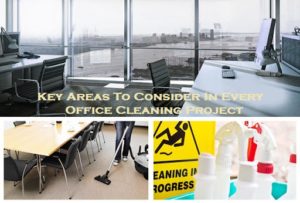 Whether you are hiring a professional office cleaning company in sunshine coast or going to do it yourself, there are several things that you must take into consideration to make sure that you get your workspace cleaned in an effective or timely manner. To get things easier and to ensure that nothing is left unclean and sanitised, it is important to come up with a complete checklist of areas to be cleaned. Below are certain things to consider when you decide to opt for office cleaning services.
Window Cleaning – It is much nicer to peep outside through the window, but it should be clean and spotless. When you have your windows cleaned, you will notice a big difference – you can see the lights coming in and you can have a clear view of outside.
Carpet Cleaning – Removing dirt from a carpet is not as easy as you think. It takes a lot of effort and needs special equipment and cleaning solutions to get the job done. However, having clean carpets and upholstery gives your office a presentable look.
Floor Cleaning – Maintaining floor's cleanliness and keeping it shiny is very important to make a good impression on your clients and customers. Floors can accumulate dirt, filth and soil easily, so scheduling routine cleaning is vital to maintain its cleanness.
Restroom Cleaning – Restrooms are one of the most important areas in your office that should be cleaned, sanitised and disinfected properly from top to bottom. This prevents spreading of airborne contagions around your office.
Call Sunshine Eco Cleaning Services:
If you are overwhelmed with the tasks associated with office cleaning and need a professional hand to take the responsibilities, you can trust the office cleaners sunshine coast of Sunshine Eco Cleaning Services.
With years of experience in serving all kinds of businesses across Sydney, Brisbane, Adelaide and Sunshine Coast, we help to give a professional image to everyone visiting your office. In addition, we also ensure that your employees remain safe and healthy from pollutants and allergens with our office and commercial cleaning services. The next time when you would like to get your office cleaned, make sure you call our office cleaning services team at 1300 356 397.