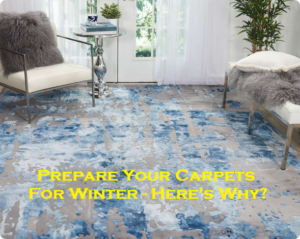 The cooler months are about to come. It's that time of the year to keep your indoors cosy and warm. A winter holiday with clean carpets feels so good and cosy. Carpet cleaning is not only meant for summer or spring. You can take professional carpet cleaning services in brisbane help all over the year. During winter, too much moisture and dirt tracked into the carpet, making it look unappealing and dirty. Deep cleaning the carpets at this time proves to be a benefit for people who stay indoors. It clears the dust, debris, and allergens from the carpet thoroughly and improves the air quality.
Keep Your Carpets Clean & Pristine
Wintertime calls for more entertainment where your guests and friends come over. Make them sit on the clean and comfy cushions and play games on clean carpets. Not only it is fun, your guests have maintained your carpets so well and will have a good opinion about you. If you don't have time for cleaning, call in the carpet cleaners brisbane professionals to expertly clean the carpets and make your warm & welcoming.
Reduce Winter Illnesses
As lovely and chilly as the weather feels, it brings colds, infections and other winter illnesses. If you have anyone who has been sick or is at the risk of catching a cold, make sure to keep your surroundings as clean and hygienic as possible. Deep cleaning the carpet, vents, vacuuming the couch and cushion and sanitise all the hi-touch points. Steam clean your carpets, bedding and curtains to get rid of ticks, bed bugs and allergens to breathe comfortably.
Practice Straight To Shower & No Shoe Rule
If you have children playing outdoor games at this time, make sure they follow straight to the shower rule and remove all the shoes and socks at the entrance before they walk inside the home. This way, you can prevent the cleaned or vacuumed carpets from getting dirty and stained.
Bottom Line
Instead of regular vacuuming, you can opt for carpet cleaning brisbane services to remove the grime, dirt and debris build-up and keep your carpet refreshed and appealing. Its' time to sit and relax with your people.
To ensure you enjoy the winter month to the fullest with clean carpets, call Sunshine Eco Cleaning Services on 1300 356 397 today.