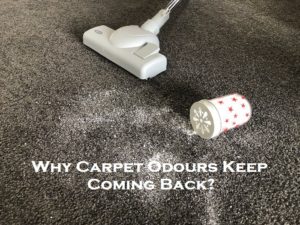 Carpets are a beautiful investment and it is every owner's responsibility to take care of them with regular deep cleanings. Just like carpet stains, carpet odours are a headache, and it would be intolerable to breathe. Many people wonder why even after the carpet cleaning, the smell was still there. So, what exactly causes the smell, let's see some of the main reasons that are causing them. You can simply hire a professional carpet cleaning sunshine coast company to meet all your carpet cleaning needs!
Leftover Soap Residue
If the carpet stain appears to come, again and again, it might be the stain that was formed due to leftover sticky residue, which you forget to wash it off during the cleaning process. And, if the carpet is stepped on and on with heavy foot traffic, it would develop into a hard stain and starts producing bad odours. This usually happens in DIY cleaning, and that's why we insist our customers get a professional carpet cleaners brisbane, which is more affordable than they think.
Excess Moisture
This could be the worst nightmare, carpet stains seep into the carpet backing and padding underneath. This happens when a combination of moisture used in the carpet cleaning process has not been extracted effectively. To avoid this, you can use a carpet cleaning method that doesn't require excess moisture and completely removes carpet stains the first time. It is possible when you hire carpet cleaners sunshine coast professionals.
Pet Odours
Pet urine odours are common and would be highly irritating. It is because they penetrate deep into carpet fibers, and when the moisture dries, the entire room will be filled with bad odours. Also, DIY carpet cleaning methods will not help remove surface stains and eliminate pet odours. This is why the odours continue to stay longer than normal. Even when you teach you pets not to urinate on carpets, getting the carpets cleaned and deodorised by a carpet cleaning brisbane professionals goes a long way and eliminates the odours within one cleaning itself.
Over To You
If you're annoyed with carpet odours and want a professional to help you out, call Sunshine Eco Cleaning Services on 1300 356 397.