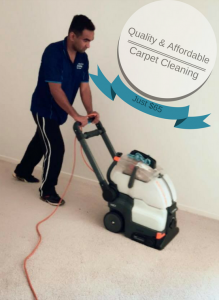 Sunshine Eco Cleaning Services is at your doorstep to offer you with all kind of carpet cleaning in sunshine coast. We are determined to provide exceptional cleaning services to the entire Sunshine Coast including Noosa, Nambour, Maroochydore and Caloundra. Our carpet cleaning services include dirt and dust removal, steam cleaning, stain removal, deodorising & drying for your home, office or industrial needs. Reliable & professional service at great rates. We also offer
House
, 
Commercial
,
Bond
 &
Window Cleaning
.
Australia!! Get ready for sparkling clean homes. Having a clean home is no more a pain. Sunshine Eco Cleaning Services is serving clients for more than 12 years now. And we are so happy to bring our excellent services to your doors as well. Now you can too have a healthy life. Say bye to dust and tiring cleaning schedules. You can now enjoy your spare time doing what you like instead of doing what is needed. All this comes in a package: Trust, Expertise, Quality, Ease, Timely and Pocket-Friendly. Yes, you read it right. And each word you are going to read further will make you call us now to book our amazing professional carpet cleaning in Sunshine Coast for your beautiful home.
Affordable Carpet Cleaning Sunshine Coast Prices & Packages
| | |
| --- | --- |
| No. of Rooms | Carpet Cleaning Price |
| 1 to 2 Rooms | $65 |
| 3 Rooms | $75 |
| 4 Rooms | $95 |
| 5 | $115 |
| 5+ | +$15 per room |
Why carpet cleaning is important for healthy home
Ever wondered what stays inside your carpet. It looks clean but it is, in reality, a bundle of dirt and dust. There are hidden gems that can cause severe diseases. If you have pets and kids then it becomes more important to keep your home clean. Normally, it is advised to hire a carpet cleaner once a year. However, if you have big ones, you must do it twice. You must get your carpet cleaning services done because:
The bugs and germs can make your carpet home and stay for a longer period there. If they enter the body by any means, it can lead to lung infection, diarrhea etc. So, for everyone's well-being, it is important that you make a monthly contract with companies for carpet cleaning.
When you clean the carpet with shampoo and apply a protective layer, you increase the life of the carpet as well. Small money put in today will save you from big investments in future. Also, carpet cleaning will enhance the aesthetic value of the room.
Any stains, mud or spots can be easily removed by our professional cleaners. We have the right tools to do the job. Ask Sunshine Eco Cleaning Services today how we can help you with cheap carpet cleaning in Sunshine Coast.
Proper cleaning takes away all the foul smell leaving only fresh air to breathe. Opt today for the best commercial carpet cleaning in Sunshine Coast. 
Good air uplifts the mood as well and brings positivity in life. We can help you to live a good life by offering our best carpet cleaning.
For healthy homes and productive offices, you must always have clean carpets. Getting it done by professional carpet cleaners is the best way. Contact Sunshine Eco Cleaning Services to know more about cheap carpet cleaning services.

How our professional carpet cleaning in Sunshine Coast is different from normal and regular home cleaning
I always assumed my carpet was clean with the vacuum. Lately, my kid started having stomach infection very often. The doctor advised keeping a watch on his routine. Then I realized it is the carpet that is causing so much infection. I contacted Sunshine Eco Cleaning Services. Their carpet cleaning experts told how much wrong I was and benefits of carpet steam cleaning at home.
In vacuum carpet cleaning you just get rid of germs on the top. While when you get steam cleaned carpets, all the germs are killed. This leaves you with fresh and clean carpet that is no more a home to diseases.
No smells or foul odour from the carpet anymore. This is important when you are allergic. These smell often aggravates health issues.
In most cases, the warranty on the carpet is valid only if you get it cleaned professionally once a year. So, it is better to put some money in maintenance and hire best carpet cleaning instead of investing the big amount in replacement.
Why Choose Us?
Now that you accept the need of professional help for carpet cleaning services in Sunshine Coast, you must be thinking why we. Why you should choose Sunshine Eco Cleaning Services over others. We tell you what makes our services better than the rest:
Best products and quality: When it comes to carpet cleaning services in Sunshine Coast (Caloundra, Noosa, Nambour, and Maroochydore) we are equipped with the latest tools and products. By this, we ensure zero damage to the product. Also, with the help of sophisticated machines, the work is done in much lesser time.
Timely services: Sunshine Eco Cleaning Services, is the only one providing 24X7 carpet cleaning services in Sunshine Coast. You can get the work done as per your comfort. We adhere to timings and are never late for appointments.
No preparation required: Unlike others, who tell you to make certain arrangements, we do it for you. You need not move any furniture or artifacts. Our team will do this for you and put it back in place as well once carpet cleaning is done.
Budget carpet cleaning Sunshine Coast: We are providing excellent cleaning services in Australia for more than 12 years. The rates we quote are the lowest in the market. We can assure you of the best results at a minimum price.
Trained Staff: Our carpet cleaners have undergone classroom and practical training before coming to the field. They have refresher training every two months. All members are well trained to handle all kinds of carpet cleaning jobs.
Besides, we have also started our services in Sunshine Coast, Caloundra, Noosa, Nambour, and Maroochydore area. For the first few months, we have some special offers running for carpet and upholstery cleaning in Sunshine Coast. Call and ask the staff about special offerings especially for you.
How do we clean carpets
Carpet cleaning is done using steam and shampoo. With the help of strong steam, stains are broken down. They are then cleaned easily with shampoo and other special liquid to get rid of all germs and bugs.
After shampoo, we also deodorize the carpet. This will give you fresh air to breathe. Carpets absorb all kinds of smell, pests, kids, food, wine and what not. At times, no smell is a good smell!!
With the help of quality products and superior techniques, carpet cleaners Sunshine Coast, Queensland can remove the stubborn stains in just a few minutes. Tea, coffee, wine or any old stain can be removed 100% without damaging the carpet.
Above all, all materials and techniques used are environment-friendly. There is no negative effect on pets or kids.
Tool, equipment and cleaning solutions we use for carpet cleaning in Sunshine Coast
With Sunshine Eco Cleaning services, you can rest assured that there will be zero damage to your carpet. We use biodegradable and eco-friendly solutions. They are tough on stains and odours but gentle on the rug. The machines used by our carpet cleaning experts in Sunshine Coast are the latest and the most powerful in the market. Using the best tools and solutions along with our eye-to-detail and expertise, you will get the best at minimum time and cost.

What we offer along with our carpet cleaning services at Sunshine Coast
When you hire Sunshine Eco Cleaning Services, you not only get one-time cleaning. Instead, you get many more hidden benefits which others don't give.
After Service Guarantee: We want the customers to be 100% satisfied. So, for any work we do we give completely free after service if you have even an iota of dissatisfaction.
Extra Services: You need not do any preparation. Our staff is trained in moving all furniture and putting back in place.
Reliable and Timely: We value yours and our time. The experts will always be on time for the booking. They are always fully equipped to undertake all kinds of cleaning tasks. This has made us one the best and most sought carpet cleaning in Sunshine Coast, Australia.
Multiple payment options: You have multiple payment options to pick from. Make a bank transfer, pay in cash or use your debit/credit card. Also, you pay only after the work is done. We will give you a quote at the beginning. The price remains same after work as well. We won't surprise you with ad-hoc or hidden charges at the end.
Safety: All employees at Sunshine Eco Cleaning Services are checked for police records. You are safe in presence of our employees. They are friendly and gentle towards pets and kids.
Free Deodorising: With each carpet cleaning, you get the complimentary deodorizing solution. With this, we want to ensure that you not only feel clean but breathe clean too.
Environment-Friendly Products: You can be happy that with carpet cleaning you are not going to harm the environment anymore. All products are safe for you and your surroundings.
Easy Bookings: To book your carpet cleaning, all you need is to pick your phone and give us a call. It is that simple. From there, our team will handle all your queries promptly and effectively.
Disadvantages of Do-It-yourself carpet cleaning
It is the era of internet where you have access to hundreds of Do-It-Yourself projects. Everyone claims that all work can be done by anyone and no professional expertise is required.
But wait before you do that with your CARPET!!
Are you aware that you loose on your carpet warranty if you do not get the carpet cleaned professionally once a year? This is because, no matter how you clean or vacuums the carpet, you don't have the eye for hidden germs. We are doing this for over 12 years now. Our team cleans on an average five carpets each day. They know which areas need more attention. So, don't try and lose your warranty on the expensive carpet.
Agree with us, that cleaning the carpet is tiring. You work hard five days a week. Why bother with cleaning on weekends. Leave it to us and you can enjoy your weekends doing what is important to you. And still get the clean home and office. Sounds good yeah!!
Another reason why you should not try this yourself is that you can mess it up. If solutions and tools not used properly can do permanent damage to the carpet. So, while trying to save few bucks you can actually end up investing a lot more.
The last and most important reason for avoiding DIY carpet cleaning is COST. Yes, when you rent equipment and stuff for carpet cleaning you are actually paying out a lot more than hiring us. So, think wise and call us for all carpet cleaning needs.
Carpet cleaning pricing
Sunshine Eco Cleaning Services provides you with the lowest Sunshine Coast carpet cleaning prices. For one or two rooms, it starts with as low as $65. For more than five rooms, it is as low as $115+$15 for each room after five. You can just give a call, and ask the experts for final quotes depending on the service you need. If you find any other provider cheaper than us, we pay you the difference.
At Sunshine Eco Cleaning Services, we strive to give you the best services at lowest price.
Cheap carpet cleaning
In today's world, when the price of everything is touching the sky, you must be wondering why are we so cheap. There is a secret behind this. And we are happy to share this with you.
Firstly, we are a family run business and doing this for more than 12 years. This saves us from any unnecessary expenses and overheads.
We work on economies of scale. With large client base, we are able to generate enough funds even by keeping the profit margins low.
Our supplies are sourced from the manufacturers directly. As we pay nothing to the middleman, it makes things cost effective for us. And we simply pass this on to you.
Now, you must be sure that though you are paying lot less you still get the premium carpet cleaning services.

Complete Carpet Cleaning
When we say carpet cleaning, it is not only steam cleaning. It is rather a step by step process that starts with taking out any dirt to drying the carpet for immediate use.
When you hire Sunshine Eco Cleaning Services to clean your carpet, you will get:
Dirt and dust removal
Steam cleaning
Stain removal
Deodorising
Drying
So, after the cleaning, there is no waiting time. You can use the carpet immediately after cleaning.
Bond Carpet Cleaning
End of lease bond carpet cleaning is very crucial. Your bond money depends on how you give the property back. Unclean and stained carpets can cost you a lot. And while you are still packing and moving your belongings, cleaning is surely not your topmost priority. So, just leave it to us. We guarantee you will get your money back. Any carpet cleaning in Sunshine Coast, we are always there.
Office Carpet Cleaning
The office usually has more footprints and the best way for cleaning carpets is hiring a company for carpet steam cleaning in Sunshine Coast. So, it is prone to get more dirt and germs. Carpets are home to various bugs. If not kept clean, it can cause infections. Office carpet cleaning is very important to ensure:
The healthy work environment for everyone
Clean air
More productivity and less absenteeism
You must not worry about disturbance to your business. Sunshine Eco Cleaning Services work 24X7. So, you can book us for the time when your office is closed. And even if there is no such time, then we will ensure minimum disturbance and noise. All this is for you to get clean workplace at minimum cost. We deodorize the carpets as well. So any food or drinks smell will go away.
Call our hotline number now and book the appointment today.
Home Carpet Cleaning
It is very much advisable to get the carpets cleaned twice a year, Spring and Fall. Home is the place where kids play on the carpet and pets run around. The carpet bears so much, dirt, dust, food, drinks and what not. So, keeping it clean is a good idea. It will increase the life of the carpet, retain its guarantee and give you healthy living.
But doing it yourself won't be that effective. You will need experts with right tools and knowledge to do this. We can give clean and fresh home at a very little cost. And for our regular customers, we give extra benefits as well.
Check with one of our agents today to know the best deals in carpet cleaning in Sunshine Coast, Caloundra, Noosa, Nambour, and Maroochydore.
Same day carpet cleaning
Do you have an unexpected guest? Or maybe in the rush of moving out, you simply forgot about carpet cleaning. No matter what the reason is, you can still get your carpet cleaned on the same day. Sunshine Eco Cleaning Services understand the urgency and we are happy to assist you. We can get the work done in less than four hours. There is no extra cost for urgent services. You will get the same quality and perfection at the standard rates.
So, leave any regrets and just call us. We will be very happy to help you in making your office and home a cleaner place.
Carpet cleaning contract and AMC
As we said earlier, we have special offers for regular customers. If you like our services, then check for the annual maintenance contract. You can get the carpet cleaned twice a year for home and each quarter for office. The rates will be much lower than one-time cleaning.
Also, we will keep a record of your cleaning. Our agents will contact you whenever your cleaning is due to book a suitable appointment.
Make the carpet cleaning contract once, and stay healthy for the whole year
For all your needs for carpet cleaning in Sunshine Coast, Caloundra, Noosa, Nambour and Maroochydore, pick the phone now. Call us on 0449664277. Hire the best carpet cleaner at the lowest carpet cleaning prices.