Industrial Cleaners Sydney – Industrial Cleaning Services Sydney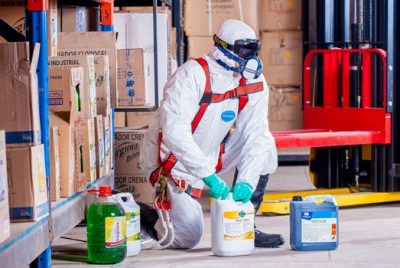 Sunshine Eco Cleaning Services is well known for hygienic nature, we supply industrial cleaning services in factories, workshops, warehouses, processing plants, and more structures. We have realized that lack of proper sanitation at industrial sites is the root cause for maintenance related issues in the plants. We also provide unique solutions for different industries and will flex according to each and every situation that will suit your industrial location in Sydney & all suburbs.
Be it routinely scheduled cleaning services or massive projects of intense cleaning, we renew your work environment to elevated levels of cleanliness. Our industrial cleaners keep machinery and other things at your site free from dust particles and will allow smooth operation. Our services include floor and another surface cleaning; sweeping and mopping, dusting and vacuuming, cleaning mirrors and other delicate objects, carpet cleaning and upholstery cleaning,  profound cleaning of the staff room, cafeterias & professional disposal of waste.
We Use Modern Cleaning Equipment
Our sophisticated equipment and protected cleaning materials keep your industrial surroundings neat and healthy. We use modern and safest cleaning tools and procedures, ensuring that your buildings look precisely flawless. Flexibility is our preference where any extra work is required by the client an alternative order to the contract can be simply issued with revised cost and if a client wishes to enter into a long-term contract then negotiations can be initiated which will directly reflect on the prices.
Safety First
When it comes to the safeguarding our environment, we strive to impose minimal impact to the surrounding living beings. Our cleaners are professionally trained, screened and conscious of the Health and Safety standards in accordance with the cleaning industry. Our staff members are often involved in short courses on Environment Management and relevant studies.
We assure that every client receives professional, customized and intricate industrial cleaning services without compromising on the nature of services. With our team members and more than 12 years of expertise in the cleaning industry and devotion to outstanding customer service, what we bid will change the way you think about cleaning.
If you would like to know more about our range of services in Sydney, feel free to get in touch with one of our friendly staffs at 1300 356 397.
Contact Location:
37/316 Parramatta Road, Burwood, NSW 2334