Carpet Cleaning Brisbane – Carpet Cleaners Brisbane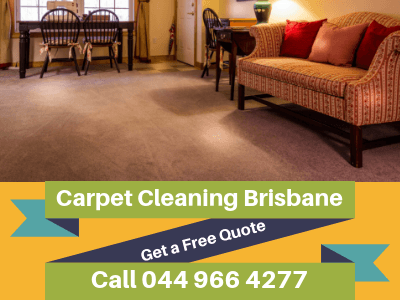 Sunshine Eco Cleaning provides the best services when it comes to carpet cleaning services in Brisbane. We offer quality, affordable & eco-friendly carpet cleaning throughout Brisbane. We have professional carpet cleaners throughout our service areas with the best cheaper price range. Look no other than Sunshine Eco Cleaning Services for carpet cleaning Brisbane. We also offer advanced equipment and technologies to meet your residential & commercial carpet cleaning Brisbane requirements. Book Now!
Carpets are an integral part of any property and need regular cleaning by professional cleaners like us. It adds to the outlook and display of the rooms in all houses and offices. Keeping them neat and tidy is essential to having a welcoming ambiance in your house and office. However, carpets tend to absorb dirt quite easily, especially in houses with kids or pets.
Dirt gets into the pores of carpets, thereby rendering it immune from the carpet cleaners. Stains on carpets also appear quite easily. Stains of wine or oily food leaves are an irremovable mark on the carpets. These marks cannot be removed by regular cleaning. Thus it is sensible to opt for professional carpet cleaners Brisbane. All these problems are present in commercial and office buildings as well. We provide the all-round solution to this problem by making sure you get the best carpet cleaning services Brisbane.
Types of Carpet Cleaning Services 
Commercial Services: We offer affordable carpet cleaning services for office and commercial properties in Brisbane. Our range of services covers all types of office spaces be it big or small. Even you are an owner of a banquet/club and you want your carpets cleaned in Brisbane, we are the ideal choice for you.
Residential Services: We provide cleaning services for your house carpets too. Our experienced carpet cleaners will pick up the carpet from your door and deliver it once we clean it. We pick up and drop your carpets to tailor your needs.
Same Day Services: When it comes to getting same day carpet cleaning, no one is quicker and better than Sunshine Eco Cleaning. We provide emergency pick up and drop services for your carpet right at a phone call. Within hours, your carpet will be delivered as good as new.
Caret Dry Cleaning Services: Sunshine Eco Cleaning provides best & affordable Carpet Dry Cleaning Services in Brisbane as well. It is quite useful for tough stains that would not leave your carpet even after you have tired all those YouTube remedies.
Carpet Steam Cleaning Services: A thorough carpet steam cleaning service will freshen and fluff up your carpet. It helps by opening the pores of the carpet that have been clogged with dust and dirt. Our professional carpet steam cleaners in Brisbane will make your carpet look as good as new.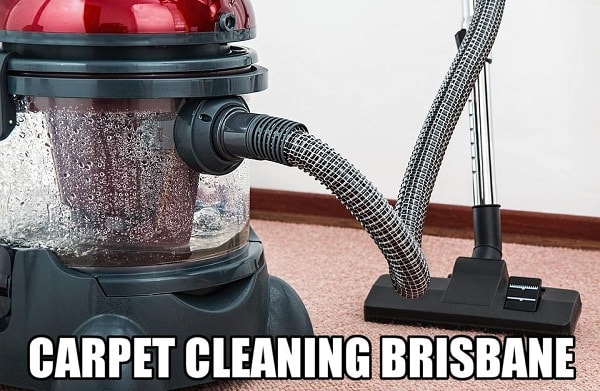 Why it is essential to hire a professional carpet steam cleaning company in Brisbane for the cleaning of your carpets regularly
The outlook of the office space is considerably affected by the carpet being used on the floor. Homes are no different in this attribute. Having a fresh and tidy carpet to welcome you when you arrive at your home/office instills a new motivational spirit altogether. Getting your carpet cleaned becomes quite essential, irrespective of where you live. Thus, there are many reasons to get professional carpet cleaners Brisbane from Sunshine Eco Cleaning:
Carpet Cleaning keeps the room hygienic: A clean carpet acts as a shield from the dirt and other bacteria that otherwise resides on the floor. Keeping your carpet clean and tidy makes sure it is always suitable for your pets as well as your kids.
Cleaning your carpet adds to the appearance: Having a regular carpet cleaning routine makes sure your carpet is always as good as new. It provides an overall welcoming atmosphere to the home/office space. You can entertain your guests with confidence when you know that a clean and tidy carpet awaits their arrival.
Certified Carpet Cleaner can increase the carpet's overall lifespan: A proper cleaning of the carpet on a regular basis makes sure that the dirt and dust do not get the exploit the material of the carpet.  This makes it essential to get a regular carpet cleaning service at Brisbane by Sunshine Eco Cleaning.
Carpet Steam Cleaning removes tough stains: Removal of that oil or wine stain does not come easily. That small spot might ruin the show of the entire carpet. This makes getting our service carpet steam cleaning in Brisbane, a blessing in disguise.
Carpet Dry Cleaning rejuvenates the carpet: Perhaps the best benefit of getting our service of carpet dry cleaning in Brisbane is the renewed shine and outlook it provides to the carpet. The carpet will look as good as new such that you would not be able to tell the difference.
Professional Carpet Cleaning removes the excess dirt: While you might feel that your regular carpet cleaning routine must suck all the dust and dirt out of the carpet, it is not true. The trapped dirt within the carpet can only be removed by thorough and professional carpet cleaning services in Brisbane.
Why should you get your carpets cleaned by Sunshine Eco Cleaning Services in Brisbane?
We provide best and affordable carpet cleaning Brisbane. Our prices are not matched by any other carpet cleaning Company in entire Brisbane. Having a clean carpet was never this cheap before.
Our commercial carpet cleaning Brisbane provides the much-needed makeover to your office space. Once you get your office carpets cleaned in Brisbane by Sunshine Eco Cleaning, the carpet will add a whole new outlook to the entire space.
We use tried and tested carpet cleaning methods that are always soft on the material of the carpet. This improves your carpets once we are done cleaning it.  Hiring us eliminates all worries of shrinkage.
We provide the most professional cleaning services in Brisbane. The equipment and material used by us are of high standards. This makes sure that the color of your carpet is the same even after repeated cleanings from our service.
We use safe and non-toxic cleaning agents and detergents. With our cleaning, you can be sure of the carpet's safety for your beloved kids and pets. Our carpet cleaning process makes sure it is safe for all of your kid's play.
Although there are many cleaning companies in Brisbane, none will be able to provide you with the best and affordable carpet cleaning services Brisbane like Sunshine Eco Cleaning Services can provide.
Instead of going for the cheap carpet cleaning company, make sure you hire the right company for cleaning services in Brisbane, and give us a call today or get in touch with us via our Contact Us page.