Carpet Cleaners Brisbane
Carpets need the utmost care and maintenance, especially in high-traffic areas. Vacuuming does not get to the root of the fibres, making your carpets lifeless, dull and unhygienic. Why not give your carpets a deep clean with our carpet cleaning Brisbane services? At Sunshine Eco Cleaning Services, we clean all types of textile flooring – from wall-to-wall carpets to oriental rugs. Our carpet cleaners have the necessary experience, skills, and tools to do the job perfectly.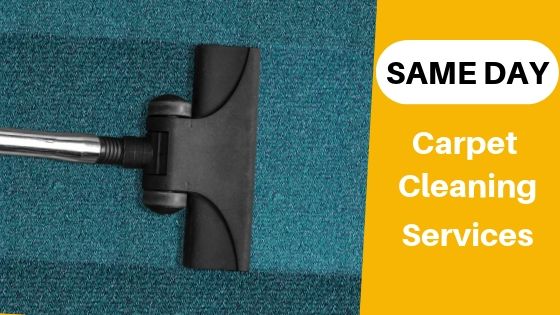 Sunshine Eco Cleaning provides the best services when it comes to carpet cleaning services in Brisbane. We offer quality, affordable & eco-friendly carpet cleaning throughout Brisbane. We have professional carpet cleaners throughout our service areas with the best cheaper price range. Look no other than Sunshine Eco Cleaning Services for carpet cleaning Brisbane. We also offer advanced equipment and technologies to meet your residential & commercial carpet cleaning Brisbane requirements. Book Now!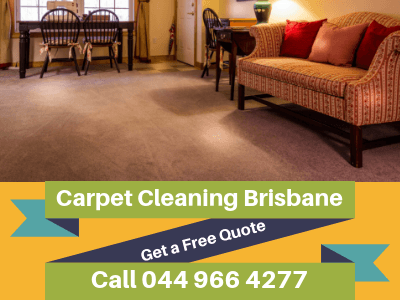 Carpets are an integral part of any property and need regular cleaning by professional cleaners like us. It adds to the outlook and display of the rooms in all houses and offices. Keeping them neat and tidy is essential to having a welcoming ambience in your house and office. However, carpets tend to absorb dirt quite easily, especially in houses with kids or pets.
Dirt gets into the pores of carpets, thereby rendering it immune from the carpet cleaners. Stains on carpets also appear quite easily. Stains of wine or oily food leaves are an irremovable mark on the carpets. These marks cannot be removed by regular cleaning. Thus it is sensible to opt for professional carpet cleaners in Brisbane. All these problems are present in commercial and office buildings as well. We provide the all-round solution to this problem by making sure you get the best carpet cleaning services in  Brisbane.
Our Steam Carpet Cleaning Price List in Brisbane
| | | |
| --- | --- | --- |
| Steam  Carpet Cleaning | Empty Property Starting From | Furnished Property Starting From |
| One or Two Bedroom | $85* | $95* |
| Three Bedrooms | $95* | $110* |
| Four  Bedrooms | $ 110* | $125* |
| Lounge/Dining/Living | $ 60* | $70* |
| Hallway / Landing | $20* | $25* |
| Cost Per Stair | $3.00* | $3* |
| | | |
| Carpet Protection Services (per sqm) | $3.50* | $4.50* |
| Carpet Flea Treatment per room | $30* | $35* |
| Commercial Steam Carpet Cleaning | $ 2.0 Per Square Meter | $3.0 Per Square Meter |
* The above-mentioned prices are only for the steam carpet cleaning. You should need to vacuum before our carpet cleaner's arrival otherwise we charge you extra $10. Our carpet cleaners also do the tile and grout cleaning. Our charge for tile and grout cleaning starts from $5 Per Square Meter
* Prices are subject to a maximum room size of 14 square meters. Steps are quoted per stair. Our quoted Rates are subject to the condition of the carpet. Difficult stains may incur an extra charge.
*The furniture like sofas, beds, dressers, pianos, grandfather clocks and any other large, heavy or delicate items need to be moved prior to our carpet cleaner's arrival on the site. It's not usually included in the quoted price and needs to be arranged for moving ahead of time. It is always recommended that you move all the small items and breakables from the furniture before our carpet cleaners come to the site.
Types of Carpet Cleaning Services 
Commercial Services: We offer affordable carpet cleaning services for office and commercial properties in Brisbane. Our range of services covers all types of office spaces be it big or small. Even you are an owner of a banquet/club and you want your carpets cleaned in Brisbane, we are the ideal choice for you.
Residential Services: We provide cleaning services for your house carpets too. Our experienced carpet cleaners will pick up the carpet from your door and deliver it once we clean it. We pick up and drop your carpets to tailor your needs.
Same Day Services: When it comes to getting same day carpet cleaning, no one is quicker and better than Sunshine Eco Cleaning. We provide emergency pick up and drop services for your carpet right at a phone call. Within hours, your carpet will be delivered as good as new.
Caret Dry Cleaning Services: Sunshine Eco Cleaning provides best & affordable Carpet Dry Cleaning Services in Brisbane as well. It is quite useful for tough stains that would not leave your carpet even after you have tired all those YouTube remedies.
Carpet Steam Cleaning Services: A thorough carpet steam cleaning service will freshen and fluff up your carpet. It helps by opening the pores of the carpet that have been clogged with dust and dirt. Our professional carpet steam cleaners in Brisbane will make your carpet look as good as new.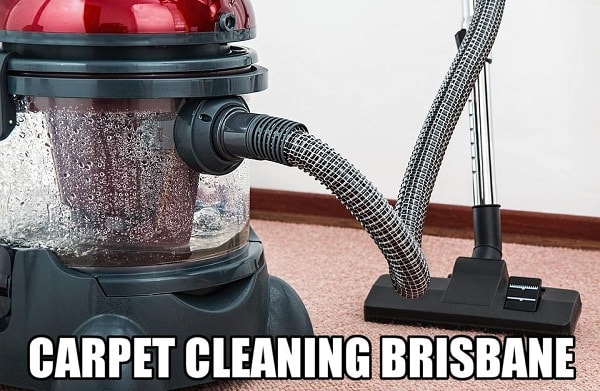 Why it is essential to hire a professional carpet steam cleaning company in Brisbane for the cleaning of your carpets regularly
The outlook of the office space is considerably affected by the carpet being used on the floor. Homes are no different in this attribute. Having a fresh and tidy carpet to welcome you when you arrive at your home/office instills a new motivational spirit altogether. Getting your carpet cleaned becomes quite essential, irrespective of where you live. Thus, there are many reasons to get professional carpet cleaners Brisbane from Sunshine Eco Cleaning:
Carpet Cleaning keeps the room hygienic: A clean carpet acts as a shield from the dirt and other bacteria that otherwise resides on the floor. Keeping your carpet clean and tidy makes sure it is always suitable for your pets as well as your kids.
Cleaning your carpet adds to the appearance: Having a regular carpet cleaning routine makes sure your carpet is always as good as new. It provides an overall welcoming atmosphere to the home/office space. You can entertain your guests with confidence when you know that a clean and tidy carpet awaits their arrival.
Certified Carpet Cleaner can increase the carpet's overall lifespan: A proper cleaning of the carpet on a regular basis makes sure that the dirt and dust do not get the exploit the material of the carpet.  This makes it essential to get a regular carpet cleaning service at Brisbane by Sunshine Eco Cleaning.
Carpet Steam Cleaning removes tough stains: Removal of that oil or wine stain does not come easily. That small spot might ruin the show of the entire carpet. This makes getting our service carpet steam cleaning in Brisbane, a blessing in disguise.
Carpet Dry Cleaning rejuvenates the carpet: Perhaps the best benefit of getting our service of carpet dry cleaning in Brisbane is the renewed shine and outlook it provides to the carpet. The carpet will look as good as new such that you would not be able to tell the difference.
Professional Carpet Cleaning removes the excess dirt: While you might feel that your regular carpet cleaning routine must suck all the dust and dirt out of the carpet, it is not true. The trapped dirt within the carpet can only be removed by thorough and professional carpet cleaning services in Brisbane.
Why should you get your carpets cleaned by Sunshine Eco Cleaning Services in Brisbane?
We provide best and affordable carpet cleaning Brisbane. Our prices are not matched by any other carpet cleaning Company in entire Brisbane. Having a clean carpet was never this cheap before.
Our commercial carpet cleaning Brisbane provides the much-needed makeover to your office space. Once you get your office carpets cleaned in Brisbane by Sunshine Eco Cleaning, the carpet will add a whole new outlook to the entire space.
We use tried and tested carpet cleaning methods that are always soft on the material of the carpet. This improves your carpets once we are done cleaning it.  Hiring us eliminates all worries of shrinkage.
We provide the most professional cleaning services in Brisbane. The equipment and material used by us are of high standards. This makes sure that the color of your carpet is the same even after repeated cleanings from our service.
We use safe and non-toxic cleaning agents and detergents. With our cleaning, you can be sure of the carpet's safety for your beloved kids and pets. Our carpet cleaning process makes sure it is safe for all of your kid's play.
Although there are many cleaning companies in Brisbane, none will be able to provide you with the best and affordable carpet cleaning services Brisbane like Sunshine Eco Cleaning Services can provide.
Instead of going for the cheap carpet cleaning company, make sure you hire the right company for cleaning services in Brisbane, and give us a call today or get in touch with us via our Contact Us page.
Our Carpet Cleaning Services At A Glance:
Professional carpet cleaning
Rugs and upholstery cleaning
Hot water extraction method
Dry carpet cleaning
Stain removal
Odour removal
Carpet shampooing
No Fuss – No Mess!
We have been in the carpet cleaning industry for over 12 years and have satisfied hundreds of homeowners and businesses across Brisbane. Our certified and trained carpet cleaners know how to deal with all kinds of stains, spots, and dirt, and will be careful and respectful with your property from the moment we enter your home to the completion of the work.
Latest Cleaning Equipment:
When it comes to cleaning equipment and chemicals, we never make any compromise. We've invested in top quality cleaning products and state-of-the-art machines that enable us to deliver reliable service to our customers. Professional cleaners combined with the latest cleaning technologies are the key to our success.
Brand New Look:
Replacing carpets after accidents, spills and hard-to-remove dirt can be extremely expensive. At Sunshine Eco Cleaning Services, we use the best and the most efficient method that can remove the stubborn spots right away. Whether you have a single stain to be removed or you would like to have a deep cleaning, we have the solution for you.
What Makes Us The Right Choice?
We employ only experienced and skilled cleaners who can get your carpets cleaned meticulously using pet and children-safe products.
Our experts can serve clients all over Brisbane and neighbouring suburbs with their carpet, rugs, and upholstery cleaning needs.
Our carpet cleaning service is available for residential, commercial, business and industrial properties at affordable prices.
We provide same-day carpet cleaning service when it is a matter of urgency and can schedule the work at a time convenient to you.
Make your home look stunning through our professional carpet cleaning services
Most homes which look stunning have a luxurious carpet, which enhances the beauty and ambiance of your home. This goes a long way to explain why most homeowners want their carpet to look clean, smell fresh, and last longer. However, with pet stains and coffee spills, your carpet may not look as great as it once did. When you allow shoes and pets in your home, it may transfer germs, bugs, and molds to your home. This may ruin your home environment, especially if you don't carry out regular carpet cleaning. The germs and bugs can stay in your carpet for a long period of time, leading to diseases such as diarrhea and lung infection. You can take control of your home environment by hiring our professional carpet cleaning services.
We are a reputable company in Australia with a great reputation among homeowners in Sydney, Adelaide, Brisbane and more. Our trustworthy services have endeared us to customers across Australia. We use certified carpet cleaners and products which are 100 percent family and pet-friendly. It doesn't matter how dirty your carpet is. We offer powerful carpet cleaning services which are effective in removing allergens, soil, and grime from your carpet. Our carpet cleaning service will not only boost the lifespan of your carpet but also improve the aesthetic value of your home.
Tips to maintain and protect your commercial carpet
When they are clean and well maintained, carpets are not only comfy on the feet but also enhance the aesthetic appeal of your commercial building. However, it is inevitable that commercial carpet will get dirty with time leaving them with stains and blemish. If left untreated, the carpet will be more damaged leading to expensive replacement or repairs. That is why businesses should ensure they maintain and protect their commercial carpets at all time. The following are tips you can follow if you want to protect and maintain your commercial carpet. First, establish a regular commercial carpet cleaning routine. The good thing about following a regular commercial carpet cleaning routine is that it prevents stains from forming.
Commercial carpets are made to hide stains and dirt, which build up beneath the carpet surface. If not cleaned, the hidden dirt and particles can damage the carpet fibers. Vacuuming might help but is not enough. You need to perform commercial carpet cleaning such as deep cleaning to remove the dirt and stain which are hidden within the carpet fibers. Second, selectively and strategically place protective mats. Placing mats in doorways prevent dirt from soiling your carpet. Third, conduct proper spot cleaning to prevent stains from setting in and damaging your carpet. Soda spill or coffee stains can be treated through the blotting method. You can use a dry, clean cloth to blot the spill and then use the right cleaning solution to remove the remaining of the stain.
Looking for a carpet cleaning in Brisbane?
We can be of help. If you are serious in chasing all allergens, pests and bad odors from your carpets and upholstery, Get to know the benefits of our carpet and upholstery cleaning.
Removes dirt, bacteria, and termites
Enhanced appearance
Improved indoor airflow
Increases the durability
More than a vacuum cleaner, our carpet cleaners at Sunshine Eco Cleaning does so much more. As the preferred carpet cleaner in Brisbane, we have been offering high-quality carpet cleaning services in Brisbane and its nearby suburbs. We ensure to give your carpets the care and attention it deserves. A dirty and uncleaned carpet is a potential threat to any home. It is advisable to hire a professional in carpet cleaning to maintain regularly. Maintaining your carpet extends its durability and appearance.
Whether its spring cleaning or annual cleaning, it is essential to clean your carpet as it is an integral part of your house. If you are worried about spending so much on your carpet, we offer professional carpet cleaning services at an affordable price range. You can be rest assured about the cleaning; our carpet cleaners will make the carpet look and smell new with advanced carpet cleaning methods and cleaning solutions.
Our aim is to provide the first-class service to all our Brisbane clients regardless of the work involved. So, if you would like to get the best value for your money, call 1300 356 397 and book an appointment with us now. Let us arrange one of our cleaning teams to visit your home at your convenient date and time.