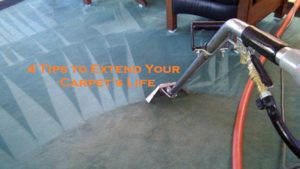 Carpets add charm to your living area. However, unfortunate scenarios can make your carpet look dirty and decreases its strength. However, if your carpet is your luxury investment, it is essential to maintain them to increase its durability. You can hire a carpet cleaning sunshine coast pro to get your carpet cleaned at the best. If you want to work them on your own, you can use recommended carpet cleaners from the market, and clean them gently to get the desired result. Here, in this blog, we would like to add some tips on extending your carpet's life.
Remove stains immediately
If your beautiful carpet is stained with food or wine spills, it can be dealt with by putting dry cloth to absorb the moisture and then use the carpet cleaner to remove the stain. The longer you let them stay your carpet will be adorned with stains; never use water or bleach for it causes the stain to spread. Also, bleaches are harmful to your carpet fibres.
Get Rid of Bad Odours and Residue
Carpets absorb the smell and collect air pollutants easily. When you are doing a DIY carpet cleaning, you are likely to leave residue on your carpets. So, it is important to keep them stay fresh, by clearing the entire residue from the carpet and an air purifier to catch all the pollutants. Remember, your carpet is completely refreshed and provide a good smell around your living area.
V

acuum Clean Regularly

One of the best methods for carpet cleaning is the vacuum cleaner. You can use a high-quality vacuum cleaner to extinguish the debris and the dirt which is deep under the carpet. Regular vacuum cleaning helps you carpet free from dirt and it will look fresh and neat all the time.
Hire a Pro
Any carpet will come a long way when it is properly maintained. Even if you are not able to clean it on your own, you can hire a carpet cleaning service to get it cleaned. By cleaning them regularly, would help you in many ways like providing good indoor airflow inside your home, and free from dust and allergens.
For best carpet cleaners sunshine coast, call Sunshine Eco Cleaning Services on 1300 356 397 today.