House Cleaning Sydney | Apartment Cleaning Sydney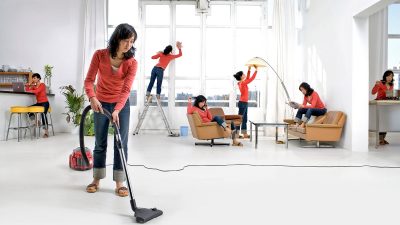 Sunshine Eco Cleaning Services is a professional apartment cleaning company which has been serving hundreds of domestic customers across Sydney. If you are looking for professional cleaners for a regular cleanup or need to have your apartment cleaned before the end of your lease, we can help. When you use our service, you can be sure that your apartment will be cleaned to the industry standard. This will significantly improve the quality of your property and make your apartment a better place to live in. With over 12 years of experience in the cleaning industry, we will clean your apartment the way you want it to be cleaned.
Exceptional Apartment Services Sydney:
With our apartment cleaning services, we have had 100% client satisfaction. No job is too big or too small for us and we treat every job with utmost priority. We use the best-in-class technology to provide exceptional cleaning services to our customers. Our staff cleans every bit of your apartment and pay close attention to detail to give it an appealing look.
Eco-Friendly Cleaning Sydney:
As a professional cleaning company, we take pride in using eco-friendly cleaning products as a healthy & safe approach to apartment cleaning. With our focus on non-toxic products, we work towards decreasing our impact on the environment.
Competitive Apartment Cleaning Sydney:
We keep our prices affordable and all of our services are 100% guaranteed for complete satisfaction. Whether you are looking for a thorough cleaning on a regular basis or a one-time cleanup for a little spruce up of your apartment, you can expect quality services at reasonable prices. We assure you that you never pay more than what is necessary.
Custom Apartment Cleaning Sydney:
At Sunshine Eco Cleaning Services, we have a deep understanding of your priorities and create a custom cleaning plan. With an open line of communication, our certified and insured apartment cleaners can fulfill your unique cleaning needs. When you choose us for your apartment cleaning needs, you can have a clean, safe and healthy living environment.
End-of-Lease Cleaning Sydney:
We offer reliable and quick end of lease cleaning service for all landlords and tenants across Sydney. Our apartment moves out cleaning service includes floor cleaning, window cleaning, carpet cleaning, Office Cleaning, and upholstery cleaning, ensuring that we leave your house in pristine condition.
Sunshine Eco Cleaning Services is very affordable, flexible and reliable. With a clear pricing, there will not be any surprises at the end of the job. Whether you are moving in or out of the apartment and need a thorough cleaning, simply call us at 1300 356 397 today!
Contact Location:
37/316 Parramatta Road, Burwood, NSW 2134