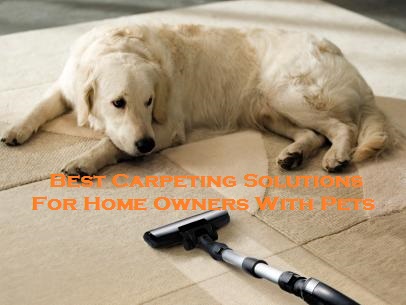 Planning to buy new carpets for your home? It is important to choose the right carpet for your home with pets. Since some of the carpet types can be easily damaged in a home with pets with frequent stains and frays. Most importantly, carpet cleaning becomes a headache for you. Moreover, replacing the carpet is a major investment and there are many factors to consider before choosing a new carpet for your home. Hire a professional carpet cleaning brisbane company for all your carpet cleaning needs!
Carpet Pile
The best carpet choice for pet owners is to go for cut piles. Looped piles will easily poke your cat or dog's nails making them to fray and tear the carpet. In this case, you can choose cut piles. Cut piles come in different lengths and thickness. They are the most popular styles of carpet today and tend to be softer underfoot for your pets.
Carpet Fiber
When it comes to choosing carpet fibers, there are two choices, i.e. nylon and polyester. Polyester fiber is more stain-resistant than nylon. Nylon is a good choice as well. However, if you're confused to choose, polyester is the safest option to go for.
Colours and Patterns
Though carpets come in different colours and patterns, some may prefer to have white carpets for its aesthetic beauty. However, white carpeting is a bad option for pet owners. From paw marks to frequent stains, you will be struggling a constant battle. So, it's best to choose a carpet with dark colours or patterns that can mask the stains easily.
Hire Carpet Cleaners
With pets around, stains and pet odours will be inevitable. With dirty carpet, it will impose allergies on your pets and children. So, hire carpet cleaning services brisbane to keep them free from stains and pet odours. They will use effective cleaning supplies and advanced methods to keep your carpet smell fresh.
Over To You
If you're looking to hire carpet cleaners brisbane to help you out, give Sunshine Eco Cleaning Services a call on 1300 356 397 today.