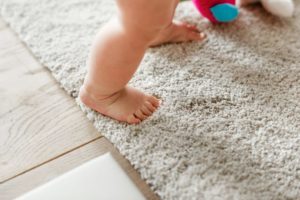 Carpet cleaning does not have to be a difficult job. It is easier than you think. Like any other flooring, carpets are the main attraction for a home; especially when you have a delicate, designed or soft fibrous carpet; it is essential to keep them beautiful and clean to maximize its life. Carpets come in different patterns and textures, from rugged to soft bristles and spongy carpets. We would like to keep your carpets look gorgeous and stunningly clean with our preventive cleaning tips. Read on to know more.
Here Are Few Common Tips
Regular Vacuum Cleaning:
By doing a regular vacuum cleaning, you can keep them healthy and free from pollutants that promote good indoor air quality. In case if you have children and pets, a regular vacuum cleaning is recommended.
Attend The Spills Promptly:
You should clean the spills before they turn into stains. The common spills are ice cream stains, wine stains, and pet urine. Cover the spill with a fresh cotton cloth to absorb the moisture, and spray some generous amount of cleaning solution to remove the stain and then allow it to dry.
Use Door Mats:
By using entrance mats, you are likely to keep the foot traffic to your doormats, and the amount of dirt settle on your carpet will be less. So keeping doormats on your entrance will save your carpets from dirt and dust.
Hire a Pro:
If you are thinking about how to handle your embellished carpet, there are expert carpet cleaning companies that can help you with the desired results. If you own a designer carpet with intricate details, handling them on your own will be difficult. Hiring a pro carpet cleaning Brisbane service can be helpful. You can tell the carpet cleaners about your concerns and address your needs in handling them. For all your carpet cleaning in Sunshine Coast needs contact Sunshine Eco Cleaning Services.