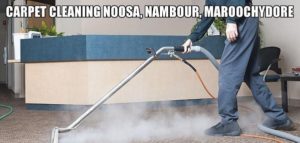 Things you need to know about Carpet Cleaning in Sunshine Coast:
Pre-vacuum the Carpet:
Make sure your carpet cleaners Sunshine Coast pre-vacuum the carpet at the start. This helps to remove the hard muds & dirt

accumulated over a period of time. 
Chemical Used:
Make sure to check the chemical used by your carpet cleaners is green-certified and eco-friendly. This should be in your top priority if you have a toddler or pets in your home. At Sunshine Eco Cleaning services, as our name says we only use eco-friendly products certified by GECA.
Local Cleaning Company:
If you are looking for a regular cleaning work then its always advisable to look for a local Sunshine coast based cleaning company that specializes in carpet cleaning. Local companies usually charge less compared to franchises and you can also call them anytime in case of emergency (eg: stain removal). 
Not All Cleaning Services are Same:
Not all services offered by the cleaning companies are same. It varies a lot based on their experience, products used and the time taken. Make sure to check all before you engage them. Nowadays you can check all the cleaning companies reviews online by checking their Google My Business page or in sites like Facebook, Yelp, Word-of-mouth, etc. Beware of fake reviews too. 
Clean Carpet Regularly:
Regularly cleaned carpets last longer. We usually advise our customers to vacuum their carpet twice a week to maintain the carpet in good condition. 
With Sunshine Eco cleaning services you will experience the best carpet and upholstery cleaning in Noosa, Nambour, Maroochydore, Caloundra, and other sunshine coasts. Call 1300 356 397 for a quote.