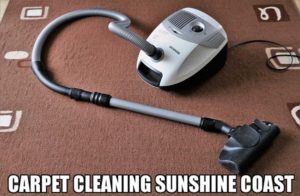 It is important that you keep your upholstery, rugs, and carpets looking at their very best at all given times. There are few carpet cleaners Sunshine Coast that offer good and reliable carpet cleaning services. Thanks to our motivated and skilled workforce, we are able to guarantee our clients maximum satisfaction after we finish our job. As a leading carpet cleaning sunshine coast enterprise on the Sunshine Coast, we are proud to say that our carpet cleaning methods have been proven to be both efficient and fast. Below is a brief description of the services that we offer to our customers.
Carpet Steam Cleaning
The utilization of steam as a cleaning agent for carpets has been proven to be one of the most efficient ways of ensuring that your carpet remains free from odors, debris, dirt, and pollutants. In our firm, we use a four-step steam process for cleaning all carpets including those made of nylon, polyester, and acrylic. We do deep steam carpet cleaning for homes and business within Sunshine Coast and surrounding areas. There is no need to break your back trying to get rid of tough stains on your carpet; our expert cleaners will have your carpet looking brand new within the shortest time possible.
Carpet restoration and rug cleaning
In order to ensure that your rug is effectively cleaned, we offer custom rug cleaning procedures that are tailored to suit your rug whether Persian or oriental. We employ this technique so as to ensure your antique rug does not wear out. If the rug is already in a bad condition, there is no need to worry our professionals are well equipped to restore and repair your rugs back to their original state.
Be sure to contact us for carpet cleaning services and restoration. We are committed to ensuring that your carpets, rugs, and upholstery remain squeaky clean at all times. Contact us today for more information on the services we offer. Contact Sunshine Eco Cleaning Services for professional Commercial cleaning services in Sunshine Coast, Brisbane, Sydney, and Adelaide.