Residential & Office Cleaning, Carpet Cleaning, Window Cleaning Athelstone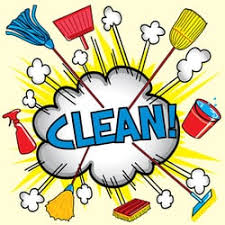 Regular cleaning is an integral aspect of any type of environment, from residential to commercial setups. Sunshine Eco Cleaning has young & energetic cleaners in the industry, dedicated to providing a full range of cleaning services (commercial cleaning, apartment cleaning, carpet cleaning, window cleaning, hospitality cleaning, restaurant cleaning & industrial cleaning) to clients in Athelstone and nearby suburbs. Our professional cleaners go the extra mile to provide you with unmatched services and exceptional results every time.
Our Services Include:
Apartment Cleaning: 
When we carry out apartment cleaning, we use eco-friendly cleaning products to ensure the safety of your family. From the living room and bathrooms to floors and ceilings, our apartment cleaners handle all the chores and provide you with a cosy home. We will assess your special requirements and customise a cleaning process that exactly meets your needs.
One time clean-up
Move-ins/ move outs
Spring clean up
Maintenance contracts
Having a clean and tidy work environment will have a positive impact on your business. From trash removal, vacuuming, sweeping and mopping to sanitizing kitchen and bathroom, our office cleaners provide myriad services and exceed your expectation. Our commercial cleaning team is fast and efficient to offer speciality cleaning services to medical offices, retail stores, educational institutions, industrial facilities and much more.
Vacuuming, mopping & cleaning
Clean & disinfect restrooms
Daily & weekly routine clean up
Maintenance contract and much more Adelaide
Carpets make your residential and commercial space more comforting. Our carpet cleaning Adelaide service not just makes your carpets look cleaner but also impart an elegant look. Before working on your carpets, we scrutinise them for stains and look for areas that are prone to heavy traffic. Our carpet cleaners use powerful cleaning technique to remove the toughest stains and leave your carpets spotless.
Window Cleaning:
Windows perceive a lot of activities and usually need frequent cleaning. Our window cleaners will clean all types of commercial and residential windows, including office windows, display windows, storefronts and doors. We carry out the entire window cleaning process without disrupting your business operation as per your schedule.
We really pride ourselves on our service quality, workmanship and competitive pricing. If you would like to have your commercial or residential property cleaned in Athelstone, please give us a call at 1300 356 397 today.