Are you looking for a Professional office, commercial, industrial and construction cleaning company in Sunshine Coast, Nambour, Caloundra, Maroochydore & Noosa? Call Cleaners from Sunshine Eco Cleaning Services on 0449664277.
At Sunshine Eco Cleaning Services, we offer all types of commercial cleaning including Medical, offices, Schools & Childcare. As our name says we only use premium & eco-friendly products for the best result.
A clean office is not just good for the employees or the owner, but it is also essential to leave a lasting impression on anyone who visits you for business. A clean and organized office shows that you are dedicated towards your business and that, it is important for you.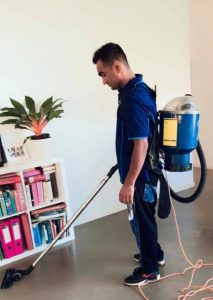 It takes just around 7 seconds for people to form an opinion based on the first impression they get. And so, it is essential to have a clean and hygienic office to leave a lasting yet powerful impression on the people. We know that it is not so easy to keep the place clean with so many employees coming in and out and with the ongoing tasks which are more important for your business than cleaning. If you need the services of a company who understands your cleanliness needs and helps you to keep the place neat and tidy, trust us at Sunshine Eco Cleaning Services. We make every effort to keep your office not only clean but in the best condition always, so that any surprise guests or clients see only the best of your business and feel inclined to associate with you.
We have a huge franchise network and understand your needs better than anyone else. We have a team of highly trained and equipped professional cleaners to take care of your needs at any point in time. Being engaged in office/commercial cleaning, we are a company with years of expertise and know how to give you the best commercial cleaning services always. There are many things which makes us the best option and why you should choose us for your commercial cleaning at Sunshine Coast, Caloundra, Nambour.
Weekly, daily or monthly commercial cleaning packages Available
We have different packages to take care of all our client's needs. We have been servicing the commercial as well residential spaces for years and know what all the customers need for the perfect office and house. We focus on three things for the best cleaning services and they are consistency, reliability and the best in industry customer service.
One stop destination for all your commercial cleaning needs at Sunshine Coast, Nambour, Caloundra, Maroochydore, Noosa…
We at Sunshine Eco Cleaning Services do not offer just commercial cleaning in Nambour or construction cleaning services at Sunshine Coast but also offer full stack office cleaning services at Caloundra, Nambour & Sunshine Coast. We offer many other cleaning services like commercial pressure washing, office carpet cleaning Sunshine Coast as well as office window cleaning services at Nambour, Sunshine Coast, Caloundra & nearby suburbs. There is no customer requirement which we cannot cater to. We combine all services and offer affordable convenient packages which you cannot refuse.
Best office cleaning services in Sunshine Coast at the Best Prices always
Very few customers know the correct prices of the various commercial cleaning services at Sunshine Coast or Caloundra or Nambour that the companies offer and so at the end the customers end overpaying. The customers are cheated and the companies take advantage of the people. But, this is not the case with Sunshine Eco Cleaning Services. For us, the customers are important and not just the money. We charge only what is correct and do not believe in cheating the customers at the cost of making profits. We have no hidden fees and are always transparent with the pricing structure that we have in operation. We always make sure to deliver the best in class at the Best Prices always.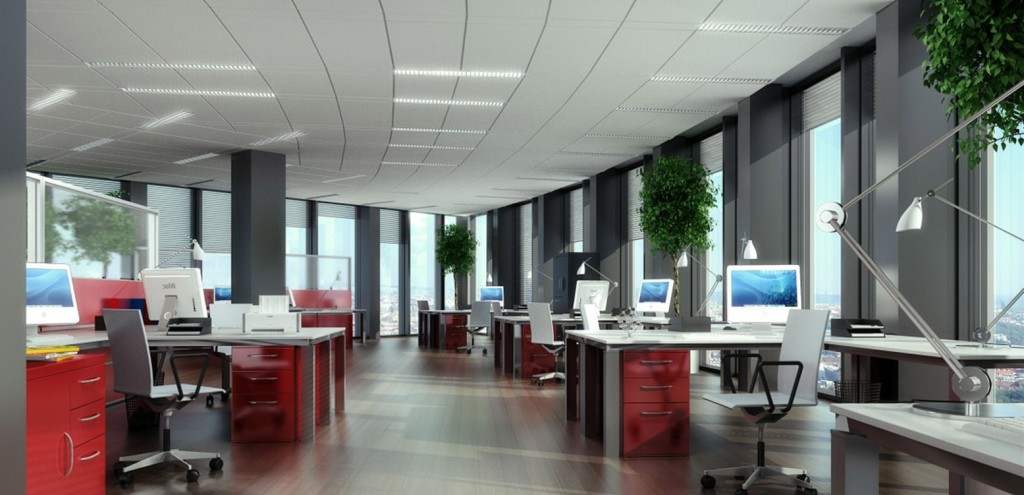 Certified and Trained Professionals cleaners Sunshine Coast at your service
The staffs at Sunshine Eco Cleaning Services are the best in the industry and can offer the best commercial office cleaning services at any part of Caloundra, Nambour & Sunshine Coast. All the employees working with us have the best in class skills and possess the talent to solve all your commercial cleaning contracts troubles. We have a team of best professionals who know how to perform their task with a high level of precision and take care for your satisfaction. All the staff is well-equipped, certified and insured and give utmost importance to each task however small or big it may be. We offer 100% guarantee on the commercial cleaning services we offer and all the tasks and all the materials supplied by us.
The range of commercial cleaning services makes us the best
We are one of the well-known and reputed Sunshine Coast commercial cleaners. Our services are not just limited to commercial cleaning Noosa or office cleaning Noosa but we offer the same range of services at Caloundra, Nambour & Sunshine Coast as well.  We also offer various other services like strip and resealing of the floors, commercial carpet cleaning, office bathroom cleaning, dusting, mould removal etc. There is no such service you cannot get when you hire us.
Commercial and Office Cleaning Services at various locations
You can get our services at various locations and the best part is that we operate 24*7 basis without any holidays or non-working hours. Whether it is an emergency service or one of the regular office cleaning contracts, we are just ready to help. As the cleaners of our company operate across the Sunshine Coast, all you need to do is get in touch and we will get to your location to offer Sunshine Coasts best commercial cleaning services.
We are the most professional experts offering the best office cleaning services in Sunshine Coast. We provide premium quality, best in class services from Noosa to Caloundra and also the nearby areas. When you are worried about office cleaning, Noosa city has the best answer for you, as we offer the top class office cleaning services in Noosa where no other company is as reliable and trustworthy as we are. You just name a cleaning task and we provide it.

Why us as your commercial cleaning company at Sunshine Coast, Nambour, Caloundra, Maroochydore & Noosa
We at Sunshine Eco Cleaning Services have been operating in the area from years and have thousands of loyal customers who keep coming back to us because of our top-notch commercial cleaning services at Sunshine Coast, Nambour, Caloundra, and Noosa. We have a high client retention rate for our commercial rental bond cleaning Sunshine Coast services and we do it as per your budget and the package you choose. We can offer the best commercial cleaning packages and cleaning contracts Sunshine Coast which are designed as per your needs and specifications or you can also ask for an estimation of services you need.
So, instead of hiring companies which are just concerned about their profits and making money, hire us and feel the difference. Choose us if you need a trusted as well as proven commercial cleaning service provider company which prioritizes its clients and not money.
Just get in touch with us today and get answers to all the questions you have in mind. Thinking about hiring us? Just call or mail us and get your commercial cleaning needs fulfilled.
We pride ourselves on superior work ethics and the most efficient commercial cleaning team you will come across. So for commercial cleaning, Sunshine Coast has only one name and that is Sunshine Eco Cleaning Services.