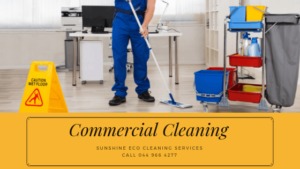 The World Health Organization sounded the alarm on the rising lung infections which were attributed to Dust, Health Risk at Workplace. This revelation should be a cause of worry to you as a business owner as your workers could be at great risk of contracting respiratory diseases. In this article, we'll establish the jobs where dust exposure is almost guaranteed. We'll also see where you can get the best office cleaners who are your best bet in fighting dust at the workplace. But first, let's find out whether working in a dusty environment has any health effects.
1.Short-Term Effects of Dust
In the short-term, exposure to dust has numerous health effects. The most common include laboured breathing and allergic reactions. These health effects are more pronounced in individuals who have respiratory conditions such as asthma. Exposure to dust is also linked to eye irritation and teary eyes. Dust having chemical particles can also cause burning sensations on the skin.
2.  Long-Term Effects of Dust Exposure
Other effects only manifest many years (sometimes as many as 50 years) after the exposure to dust. Despite their delayed manifestation, the effects are way more serious than the short-term effects of dust exposure and most of them are fatal. Examples of such effects include lung cancer, skin cancer, pneumonia, and asthma.
3. High-Risk Job Environments
While dust exposure rarely reaches dangerous levels in the usual white-collar offices, there are several job environments where exposure to dust is almost guaranteed due to the nature of the work involved. Examples of such environments include construction sites, bakeries, quarries and mines, grain stores (silos), and carpentry workshops.
4. Where to Get Office Cleaners
Procuring for commercial cleaning services Sunshine Coast is the perfect way of alleviating the health risks caused by dust exposure. Since you care for the wellbeing of your workers, then ensure that they work in a dust-free environment by reaching out to Sunshine Eco-Cleaning Services for office cleaning Sunshine Coast. Commercial cleaners from Sunshine Eco-Cleaning Services will leave your workplace sparkling clean and dust-free. Just make one call to  1300 356 397, our cleaning team will arrive at your place to fulfill your needs.