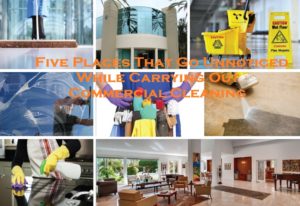 So, you are tired of working in a stuffy office space and willing to let some fresh air in. If so, then it is time for performing a deep cleaning of your workplace. Besides carpet cleaning, window washing, dusting, mopping and vacuuming, there are several areas around the workplace that should be given meticulous attention. Most times, they go unnoticed but they will be glaringly visible to potential customers and guests who visit your commercial premises.
To help businesses with their commercial cleaning Adelaide needs, Sunshine Eco Cleaning Services has come up with a complete check-list that ensures deeper cleaning.
Baseboards:
Over time, the accumulated dust and grime will find its way into HVAC systems, making the air inside of your workplace less optimal to breathe. So, make sure that you clean the baseboards and backsplashes on a regular basis.
Printers and Copy Machines:
When regularly used, the printers and copy machines may leave small particles around. Eventually, these particles get accumulated around, behind and under the copiers, making your workplace unsafe.
Vents:
The air conditioning systems are in constant use in the workplace, causing allergens, dust and other particles to build-up in the vents. So, it is extremely crucial to have them cleaned on a regular basis to provide a dust-free environment for your employees.
Ceiling Tiles:
If your commercial space has tiles on the ceiling, then they may be prone to collecting dust and grime. Irrespective of their height, you must have it cleaned so that you can make your office looking sparkling clean.
Fan Blades:
Whether they are operated regularly or rarely, ceiling fans can attract dust particles from the air and stick to fan blades, creating an eyesore. Over time, these particles make your work environment unsafe for your employees, which is why it is important to wipe-off the fan blades regularly.
In addition to the above-mentioned areas, you should pay attention to light fixtures, walls, stairways, picture frames, door knobs, switches, office kitchen, office furniture, plants and greenery when it's time for cleaning your office space.
If you don't want to do these dirty works yourself, you can consider hiring our commercial cleaners adelaide for all your commercial cleaning needs. Sunshine Eco Cleaning Services has the right cleaning products, tools and equipment to get the job done right. To schedule your next commercial cleaning, call us at 1300 356 397.