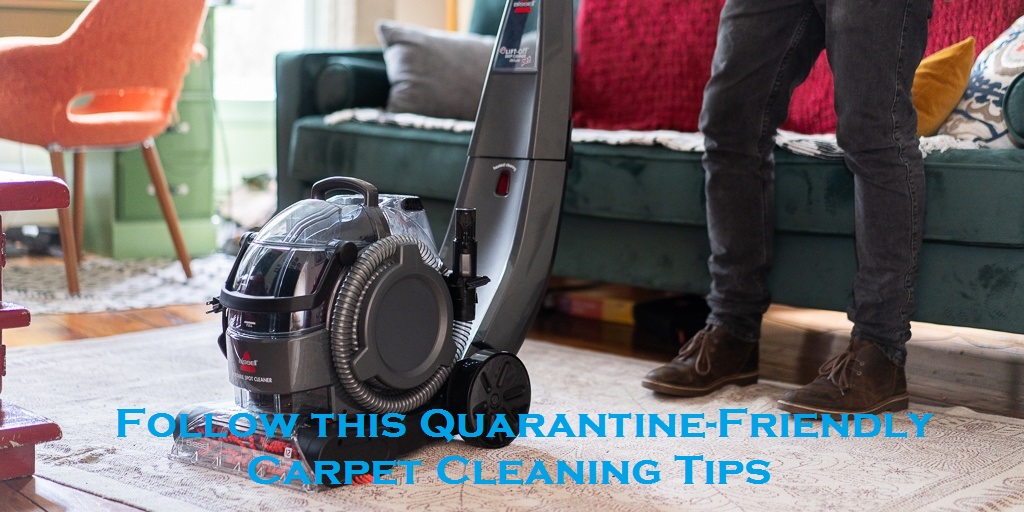 Of course, the corona has quarantined you, you have plenty of time to work out, cook, enjoy meals, have fun time with your family. That being said, cleaning should also be a part of your schedule. To have a safe and healthy home, everything should be kept clean and tidy. Most importantly carpet cleaning, whether you're doing yoga or playing with your furry friend, or simply having a casual TV time with family, everybody prefers to sit on the carpet floor to have their cost time. In cases like these, you must keep your carpet clean and smell great. And that's exactly what we're going to look at in this blog. If you can't clean your carpets, you can simply hire a professional carpet cleaning brisbane services from a reputed cleaning company for all your carpet cleaning needs!
Vacuum them regularly. This would keep the carpets free from sand, debris and other kinds of dirt and make it appear fresh

Arm yourself with a steam cleaner and do carpet steam cleaning brisbane services once a week to kill all the germs and bacteria. The heat from the steam cleaner is guaranteed to kill the germs instantly. Also, while using the steam cleaner, you must consider adding a sweet-smelling fabric conditioner along with it. This would make the carpet feel refreshed.

During the lock down period, there is no limit for spills and if your carpet has been the scapegoat, you must hurry without wasting the time. Use lemon or vinegar spray to loosen the stain and remove the fragment using blot dry method.

While you're vacuuming or steam cleaning the carpet, use a sanitiser or a disinfectant the carpet area, by doing so, you're keeping the area germ-free.

Keeping the carpets clean is quite a challenge, but if you make it as your routine, you can make them look good and last for years to come. Moreover, it helps to lead a clean and healthy lifestyle.

Hire the expert carpet cleaning services brisbane professionals, in case of immediate assistance. So that you can get your carpets back to its condition in a few hours.
If you're looking to hire carpet cleaners brisbane from Sunshine Eco Cleaning Services, call us on 1300 356 397.