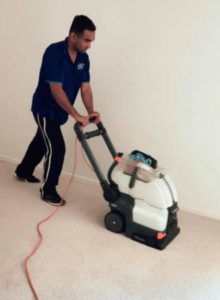 Carpets are essential items in organizations and offer a comfortable working environment for workers. Carpets are mostly expensive and easily damage by mud and dust if not well cleaned. Essential carpet vacuuming is critical as much of dust shifts into the fibers of the carpets. A vacuum cleaner is vital since some dirt and bacteria are harmful to health. Carpet cleaners Sunshine Coast gives critical carpet cleaning services by use of the right procedures and products for commercial purposes. These cleaners can pluck out the hidden mud, dust and other harmful containment.
Carpet cleaning Sunshine Coast is a vital cleaning service to hire for cleaning services. There are some methods to deem to ensure your carpet is clean.
Carpet Steam Cleaning
Steam cleaning is done by truck-mounted or by a portable machine. Steam cleaning method is most preferred as it prolongs the life of the carpet. Using this method the carpet is vacuumed, the chemical applied is left to allow the carpet bond with the soil, water is allowed to come with high pressure through a jet, and the water is later vacuumed out.
Carpet Dry Cleaning
Another method is dry cleaning is essential for areas that get dirty quickly. Dry brushing also referred to as surface cleaning is also be used to maintain the workplace clean.
Bonnet Cleaning
Bonnet Cleaning is another essential method to use in cleaning the carpet. Commonly is used, and in the process, the rug is first vacuumed, and cleaning agent applied to the cleaner. Bonnet cleaner has a pad to rub the carpet and transfer the dirt from carpet to the pad. Afterward, the carpet is vacuumed.
Reliable & long-lasting carpet cleaning sunshine coast services are provided by Sunshine Eco Cleaning Services in Noosa, Nambour, Caloundra, Maroochydore & across Sunshine Coast. They have the expert carpet cleaners for your complete satisfaction.