Hospitality & Restaurant Cleaning Brisbane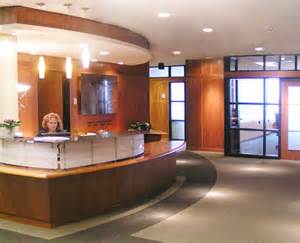 Hotels, pubs and restaurants require top level cleanliness to maintain healthy standards and create a good impression for customers. Here at Sunshine Eco Cleaning Services, we provide complete cleaning solutions to restaurants and hospitality facilities across Brisbane. With years of experience in the cleaning industry, we have been working with some of the top restaurants and providing efficient services at affordable prices.
Complete Cleaning Solution:
No matter how many customers visit your restaurant, café bar, canteen, hotel, club or pub every day, we provide full-fledged restaurant and hospitality cleaning services that make the reputation of your establishment. We spend considerable time to train our restaurant cleaners on professional cleaning methods to leave your kitchen, floors, dining areas and bathrooms in pristine condition.
Our Cleaning Process:
We have perfected a cleaning process that addresses the cleaning needs of restaurants, hotels, pubs and clubs. First of all, we will evaluate your facility and recommend the most crucial restaurant cleaning services. Our cleaners use the appropriate cleaning techniques, chemicals and equipment to maintain optimal cleanliness throughout your facility. Whatever your cleaning requirements are, we have the expertise, experience and skills to fulfill your needs and exceed your expectation.
Why Choose Us?
We offer routine restaurant cleaning where our hospitality cleaners get everything in top condition.
We offer deep washroom cleaning to ensure that your facility is clean, hygienic and welcoming for your customers.
We offer upholstery cleaning, carpet cleaning and special floor treatments that are aimed at removing hidden dirt and allergens.
Our cleaners are fully licensed, certified and are trained to the exacting standards.
We work with our clients to create a cost-effective cleaning solution for your premises.
We always endeavour to achieve the highest standards in the cleaning industry.
Hospitality cleaning is crucial for restaurants and hotels, who want to uphold their brand reputation. Our hospitality services Brisbane is designed to help restaurants, resorts, hotels, spa, pubs, and any other hospitality area with sparkling clean ambiance.
As hotels and restaurants invite a mass of crowd, every day, it is essential to keep your space germ-free and help your guests have a comfy stay. There will be a high chance of bacteria and germs in the kitchen and dining areas due to the spilled food wastes, only a pro cleaning service like Sunshine Eco Cleaning Services can help manage all aspects of the hospitality cleaning and provide increased safety for guests.
From a polished entrance to refreshing restrooms, vacuumed cushion, and sofas; we take care of all the elements that add value to your service.
Sunshine Eco Cleaning offers the best hospitality cleaning and maintenance services to hotels and restaurants. With our hospitality cleaning Brisbane, we assure you that you get a healthy and clean environment.
Whether you need a regular or one-time cleaning, you can be assured that you are in professional hands with Sunshine Eco Cleaning Services. Call us at 1300 356 397 and get a free estimate today.