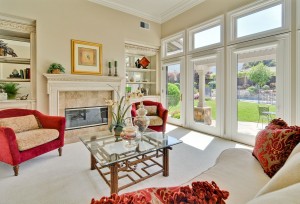 Are you looking for a trusted & professional house cleaning company in Sunshine Coast?  Sunshine Eco Cleaning offers cost-effective house & upholstery cleaning in Noosa, Sunshine Coast, Nambour, Caloundra, Maroochydore & surrounding suburbs. With over 12+ years of experience, we know what you need when it comes to selecting a domestic cleaner for you. We offer flexible and affordable solutions to give you back your precious weekends.
We're rising above your average Sunshine Coast home cleaning company. Choose one of our flat rate services that fit your home. Electrodry's amazing Upholstery Dry Cleaning system removes stains and leaves fabrics drier than other systems. Get your weekends back. Professional & reliable. Contact our professional team today at 044 966 4277 or book online now!  
It is truly said that a clean house is a happy house, but there is a huge amount of effort which has to be put in to keep a house clean. People mostly have a love-hate relationship when it comes to cleaning the house. While none likes their house to be dirty or unorganized, but very few people like to indulge in carpet cleaning, floors, window cleaning and organizing the space they live in, due to the hassles that it involves. But, when you have a company like Sunshine Eco Cleaning Services at your service, domestic cleaning Sunshine Coast services are just a call away, and especially a service like upholstery cleaning at Sunshine Coast is made super easy.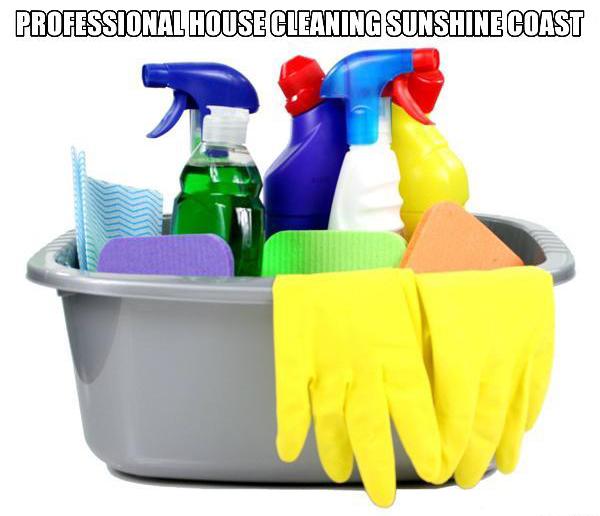 People are very often willing to put the effort and time which is needed to keep the house in perfect condition. Cleaning the house is a boring task which none likes to waste the time for, especially when it comes to something like upholstery cleaning which needs too much time, patience and hard work to clean the upholstery properly without damaging the product and the materials. As there are many enjoyable things to do than to worry about keeping your house clean. As the people nowadays have too many jobs and responsibilities because of their busy lifestyle, it is always better to hire a professional cleaner so as to enjoy your free time as you like.
To get the best in class domestic & upholstery cleaning services in Sunshine Coast at the most competitive prices, the best company to choose is Sunshine Eco Cleaning Services. We take pride in giving the best home cleaning services to our customers and make sure you get what you pay for. Our best cleaning services Sunshine Coast are designed to give you a peace of mind while we undertake the task of cleaning and maintaining the house in the best condition. We also offer many different other cleaning services like window cleaning Sunshine Coast, floor polishing sunshine coast and upholstery cleaning at Sunshine Coast, Nambour, Caloundra, Noosa, Maroochydore & surrounds, which very few companies offer.
There are numerous house cleaners Caloundra city has but a few are as professional and dedicated as Sunshine Eco Cleaning Services. We give all kind of cleaning services you need for your house cleaning Maroochydore, Sunshine Coast, and we also make sure that you need not think twice about any cleaning issues. There are several reasons which make our Noosa cleaners the best to choose when you are tensed about your house cleaning in Sunshine Coast and need someone who can share your endless worries.
What makes us the best house cleaners
There are a huge array of cleaning services we offer in Nambour, Caloundra, Noosa, Sunshine Coast, Maroochydore, which makes us the most hired and liked company among the people. Apart from upholstery cleaning Sunshine Coast services, we also offer tile and grout cleaning Sunshine Coast and house cleaning Sunshine Coast services. There is no service you need to worry about when you plan to engage us for your chores.
Upholstery cleaning Sunshine Coast, Nambour, Caloundra, Noosa, Maroochydore
Upholstery cleaning Noosa, Sunshine Coast, Nambour, Caloundra, Maroochydore
Tile and grout cleaning sunshine coast
Floor polishing Sunshine Coast
Pressure washing Sunshine Coast
House cleaning Maroochydore, Sunshine Coast
Oven cleaning Sunshine Coast
Roof cleaning Sunshine Coast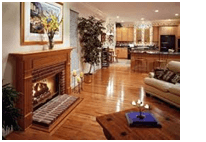 Damage-safe residential & upholstery cleaning is our USP
Upholstery is costly and gets dirty very soon. As we use upholstery rigorously and above all as we sit on sofa wearing shoes, so upholstery is the most prone to dirt and dust. A dirty upholstery looks ugly on the floor and at the same time may smell very bad too. We Sunshine Eco Cleaning Services are specialized in upholstery cleaning services at Sunshine Coast and offer this service at a reasonable price. Upholstery cleaning itself needs the cleaning expertise and when it comes to upholstery cleaning at Sunshine Coast, we possess unmatched skills and trained manpower teams which can take on any type of upholstery cleaning in Sunshine Coast. Hire one for your sofa cleaning in Sunshine Coast and be our satisfied and happy customers forever.
Reasons for hiring Sunshine Eco Cleaning Services for your upholstery & domestic cleaning
Eco-friendly and detergent less upholstery cleaning solutions which do not damage the upholstery material, threads stitches etc.
All types of upholstery cleaning, woolen, synthetic etc.
Best upholstery cleaning tools which keep your upholstery safe and remove any chance of discoloring
Same day upholstery cleaning at Sunshine Coast
Specially trained upholstery cleaners at Sunshine Coast, Caloundra, Maroochydore, Noosa, Nambour and nearby areas

Competitive prices and flexible packages for house cleaning Sunshine Coast
The best thing about us is our flexible packages and the most competitive pricing in the cleaning industry for house cleaning Maroochydore, Sunshine Coast. We offer a wide range of house cleaning, upholstery cleaning, floor cleaning, roof cleaning, and pressure washing services at the best prices in Caloundra, Maroochydore, Noosa, Sunshine Coast, Nambour and moreover we never overcharge. All you need to do is to mention the cleaning services you need to avail and we can customize the packages as per your needs. We do not work solely to make a huge profit for ourselves, but our first priority is to deliver the best value for each penny you pay us. This makes us completely different from the other cleaning companies in Sunshine Coast, Noosa, Nambour, Caloundra, Maroochydore.
We give full details of the pricing of our cleaning services so that you know what you are paying for and what all is included. So, the next time you call us to get an estimate to get the best cleaning services, depending on your needs we can customize it. We have monthly, yearly or weekly house and upholstery cleaning packages in Sunshine Coast, Nambour, Caloundra, Noosa, Maroochydore as per your needs.
Eco-Friendly House Cleaning & Apartment Cleaning Sunshine Coast
We are the unique company as we offer eco-friendly residential cleaning & apartment cleaning Sunshine Coast solutions and use the most sustainable cleaning products. We make sure that your house always looks good and use the best cleaning agents. We take care of the environment while caring for you. With our sustainable cleaning products, we are the company which you should choose to get the cleaning done without any harmful side effects.
When it comes to cleaning your house in the best way, none can do it better than a cleaning service expert. Professional house cleaning sunshine coast, like us, have years of experience in cleaning and can offer you solutions which last long. It is not always enough to hire a maid when it comes to cleaning your house as they might overlook the tasks and do not perform it with utmost precision using newest technologies and tools. The professionals of our cleaning company in Sunshine Coast take each task seriously and do the task in the best manner possible. We are in Noosa too and our expert cleaners are dedicated to their domestic cleaning services Noosa and take off the workload from your shoulders.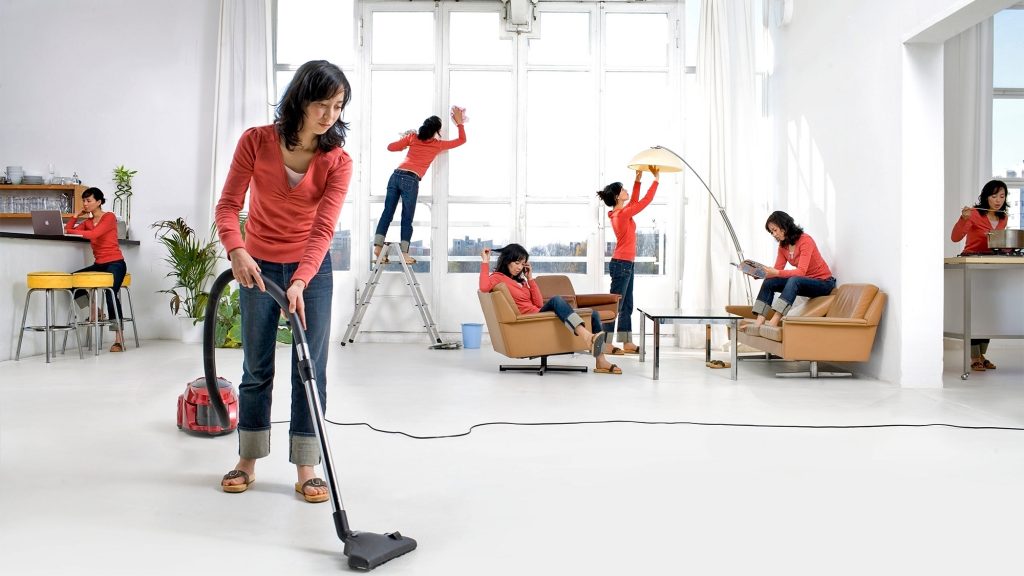 Proper estimation of costs and work deadline, before taking the home cleaning services
The experts of our Maroochydore cleaning company, give the best cost estimate of the completion of the task and tell you the deadline for the task. With full and precise estimation you can be sure of when the task will complete and get the details of full costs involved.
24*7 domestic cleaners sunshine coast services
When you are stuck in a cleaning emergency and do not know what to do, just give us a call. We are available 24*7 at your service and work throughout the year to fulfill your house cleaning needs. Whether it is apartment cleaning Sunshine Coast or residential cleaning Sunshine Coast, we can do it for sure. We are always prompt in our cleaning service and always on time. When you need the best house cleaning Sunshine Coast at the correct time, call us and get the best services guaranteed. We value your time and money and this is the reason why we have thousands of loyal customers and people always choose us for the reliable house, upholstery cleaning services in Sunshine Coast, Nambour, Maroochydore, Noosa.
Domestic cleaners Sunshine Coast like us can fulfill all your house cleaning Sunshine Coast needs. When it comes to house cleaning Sunshine Coast or upholstery cleaning services Nambour, no other company can serve you better than us. We guarantee your satisfaction and make sure that you get what you pay for. All the experts of our cleaning company are highly skilled, certified and insured and know how to do any particular task.
Whether it is entire house cleaning or only roof cleaning or refrigerator or oven cleaning, you just name the services you need and we can do it for sure. So, when you need best services for your residential property, it is better to trust us than to regret by hiring a newbie! So, give us a call and get the best upholstery cleaning & house cleaning Sunshine Coast services guaranteed!