House Cleaning Sunshine Coast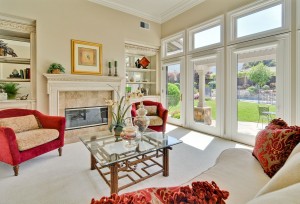 Sunshine Eco Cleaning Services is one of the leading domestic cleaning and House cleaning services in the Sunshine Coast Region. We specialize in all household and domestic cleaning services in Sunshine Coast. We have been providing quality house cleaners across the Sunshine Coast over 12 years. If you are looking for a guaranteed, insured totally risk-free optimum quality House Cleaning Sunshine Coast, look no further Sunshine Eco Cleaning Services to get the house cleaning done for you. We are committed to providing professional, flexible and fully customer-oriented services. We are a local, quality provider and backed by a reliable and insured team of employees. Our House Cleaning Services Include:
We offer Regular, One-off or Spring House Cleaning Services in Sunshine Coast: 
Our Routine house cleaning generally include the following tasks: 
– Vacuum Throughout and Hard Floors Washed
– Kitchen sinks, stove top, bench top and cupboard fronts wiped
– Bathroom vanity, sink, shower cleaned and sanitized
– Toilets cleaned and sanitized.
– Dusting Throughout
– Skirting boards.
– Interior cobwebs removal
We offer daily, weekly, fortnightly or monthly basis house cleaning services. Our house cleaners will leave your home clean and tidy. Our cleaners are available to give your house that overall clean from top to the very bottom. We also offer the end of lease cleaning packages with carpet steam cleaning & guarantees in our bond cleaning services.
Professional House Cleaning Sunshine Coast
Most of our clients are usually either homeowners or rental owners needing some house and domestic cleaning help, vacate property and bond clean. We also provide the cleaning services to the Real Estate Agents who use our services for end of lease or bond cleans. We are also able to cover a wide range of cleaning tasks, from a simple clean through to a complex vacate cleans, including window cleaning, carpet cleaning and Commercial Cleaning Sunshine Coast.
If you are looking for a trusted & professional house cleaning company in Sunshine Coast, Sunshine Eco Cleaning offers cost-effective house cleaning services & upholstery cleaning in Noosa, Sunshine Coast, Nambour, Caloundra, Maroochydore & surrounding suburbs. With over 12+ years of experience, we know what you need when it comes to selecting a residential and domestic cleaner for you. We offer flexible and affordable solutions to give you back your precious weekends by doing your house cleaning in your requirements.
It is truly said that a clean house is a happy house but there is a huge amount of effort which has to be put in to keep a house clean. People mostly have a love-hate relationship when it comes to cleaning the house.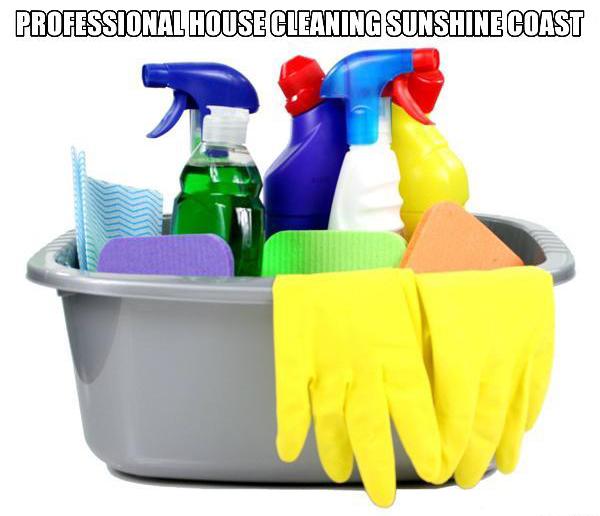 To get the best domestic and housecleaning services at the most competitive prices in Sunshine Coast, the best company to choose is Sunshine Eco Cleaning Services. We take pride in giving the best home cleaning services to our customers and make sure you get what you pay for.
We also offer many different other cleaning services like window cleaning Sunshine Coast, floor polishing sunshine coast and upholstery cleaning at Sunshine Coast, Nambour, Caloundra, Noosa, Maroochydore & surrounds, which very few companies offer.
What makes us the best house cleaners in Sunshine Coast?
We Guarantee our services:
Experienced & Professional

Safe, Certified and Checked

English Speaking and Easy to Talk To

Rigorously Tested for Quality

Highly Rated by Other Customers Just Like You!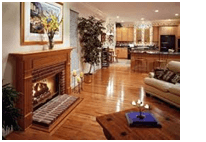 Why Choose Us?
Competitive prices and flexible packages for house cleaning Sunshine Coast
The best thing about us is our flexible packages and the most competitive pricing in the cleaning industry for house cleaning in Sunshine Coast. We offer a wide range of house cleaning, upholstery cleaning, floor cleaning, roof cleaning, and pressure washing services at the best prices. All you need to do is to mention the cleaning services you need to avail and we can customize the packages as per your needs.
We give full details of the pricing of our cleaning services so that you know what you are paying for and what all is included. So, the next time you call us to get an estimate to get the best house cleaning services, depending on your needs we can customize it.
Eco-Friendly House Cleaning & Apartment Cleaning Products
We are the unique company as we offer eco-friendly residential cleaning & apartment cleaning Sunshine Coast solutions and use the most sustainable cleaning products. We make sure that your house always looks good and use the best cleaning agents as we take care of the environment while caring for you. With our sustainable cleaning products, we are the company which you should choose to get the cleaning done without any harmful side effects.
When it comes to cleaning your house in the best way, none can do it better than a cleaning service expert. Professional house cleaning services sunshine coast, like us, have years of experience in cleaning and can offer you solutions which last long. It is not always enough to hire a maid when it comes to cleaning your house as they might overlook the tasks and do not perform it with utmost precision using the newest technologies and tools.
The professionals of our cleaning company in Sunshine Coast take each task seriously and do the task in the best manner possible. We are in Noosa too and our expert cleaners are dedicated to their domestic cleaning services Noosa and take off the workload from your shoulders.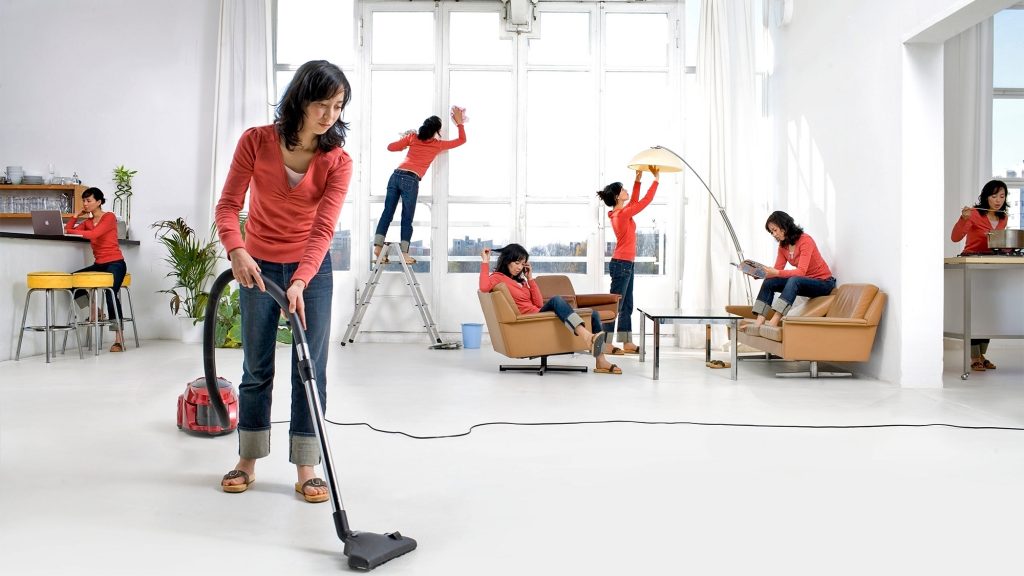 Proper estimation of costs and work deadline, before taking the home cleaning services
When you are stuck in a cleaning emergency and do not know what to do, just give us a call. We are available 24*7 at your service and work throughout the year to fulfill your house cleaning needs. Whether it is apartment cleaning Sunshine Coast or residential cleaning Sunshine Coast, we can do it for sure. We are always prompt in our cleaning service and always on time. We value your time and money and this is the reason why we have thousands of loyal customers and people always choose us for the reliable house, upholstery cleaning services in Sunshine Coast, Nambour, Maroochydore, Noosa.
When it comes to House Cleaning or upholstery cleaning services Nambour, no other company can serve you better than us. We guarantee your satisfaction and make sure that you get what you pay for. All the experts of our cleaning company are highly skilled, certified and insured and know how to do any particular task.
Nothing more refreshing like a detoxed home; we have been providing eco-friendly cleaning services for residential areas across Sunshine Coast. Our high-quality services and expert cleaners are flexible to work around and get your home look spotless. Our domestic cleaning can give you,
Germ-free kitchen
Refreshing bathrooms
Sparkling floors
Clean and spotless windows &more…
Your home's cleanliness indicates your health condition. Keeping your house clean is important for you and your family members. As the experts in domestic cleaning, we have been providing surpassing levels of house cleaning services across Sunshine Coast and its nearby surroundings. No matter whether the job is small or big, we ensure your house is thoroughly cleaned and free-from disease-causing allergens. If you are looking for an insured and guaranteed house cleaning service, you can rely on our house cleaning service. We are committed to providing flexible house cleaning services and are backed by expert cleaning professionals.
We offer regular, one-off, and spring house cleaning services in Sunshine Coast.
Our House Cleaning Service Includes
Dusting and cobweb removal
Vacuum cleaning all the hard floors
Deep cleaning your bathroom vanities
Kitchen sinks, slabs, and drawers are cleaned
Toilets are cleaned
Tiles are cleaned from molds and dirt
Many households use our house cleaning services along with carpet cleaning and end of the lease cleaning service. We offer house cleaning services daily, weekly, monthly, and fortnightly.
What can you expect?
Germ-free Kitchen
Sparkling Floors
Clean and refreshing washrooms
Vacuumed upholstery and curtains
Clean and spotless windows
Dirt-free Carpets & more.
Most house owners use our house cleaning services during move out cleaning to ensure their property is ready to hire. We also provide a surpassing standard of end of the lease cleaning to help house owners across Sunshine Coast.
What Sets Us Apart?
We have a certified cleaning professional who can give top-class cleaning you never imagined.
Our cleaning team is friendly and can suit any requirements that you ask
Our cleaning is eco-friendly and is rigorously tested for quality
Highly recommended and rated by customers like you
Whether it is entire house cleaning or only roof cleaning or refrigerator or oven cleaning, you just name the services you need and we can do it for sure. So, when you need the best services for your residential property, it is better to trust us & call us 1300 356 397 than to regret by hiring a newbie! So, give us a call and get the best upholstery cleaning & house cleaning!
                                  1000+ Domestic Home Cleans