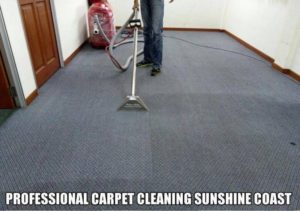 Because carpets are available in all kinds of different beautiful textures colours and designs, people all over Australia can enjoy the added ambiance that they add to a home or business decor. Even though carpeting is better for some owners than hardwood floors, there are times when people want to pull up their own carpet and get rid of it completely. One of the more notable times is when the carpet appears to need cleaning.
While clean carpets are highly desired, there is at least one major drawback to home and business owners starting these types of projects, specifically without finding some way of determining when they need to be done. In fact, this is when the statement, "how to tell if your carpet needs cleaning". Having said that, here are 3 reasons that they need to be cleaned.
Foul Smells
If you walk into your home and you have a foul smell that you cannot get rid of, you may want to start considering calling a carpet cleaning sunshine coast. Foul smells may come from the carpet being dirty and wet or from a pet that the employee brings to the office. Either way, a foul smell in the carpet is one common reason why commercial cleaning sunshine coast need to be called.
Looks Dull and Dirty
Walking into a room with clean fresh carpet is a good feeling for most homeowners and their family. However, when the same carpet begins to look dull and dirty, it is a turn off for just about anyone. In some cases, there is nothing that you can do clean up your home thoroughly without considering a professional carpet cleaning service to this type of job.
Allergies
Mold, mildew, and dirt trapped in carpeting can cause other problems too. Typically, when people have allergies in the home, the dirty carpet can be a health risk that needs to be taken care of.