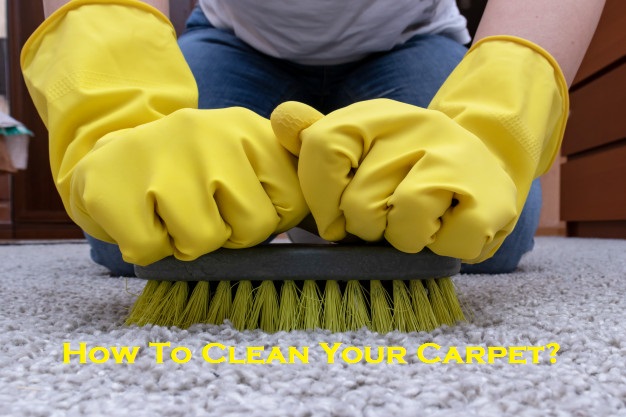 Everyone loves to keep their home carpets clean and pristine. It is what decides the health of the home. However, quite often, stains and dull carpets can distract you from a peaceful atmosphere that you live in. These are many methods to clean your carpet, here, we're going to present you with some methods to get your carpets cleaned thoroughly. You can also simply hire a professional carpet cleaning brisbane company for all your carpet steam cleaning needs!
Vacuum At The Right Speed
Before you step to vacuum the carpet, prepare the room to be vacuumed. You must gather any toys, papers or other objects that are around and on the carpet for it may disrupt the cleaner. You need to vacuum slowly to eliminate as much dirt as possible. You can make a quick pass over on the low & high-traffic areas. This will help you to do the cleaning more effectively.
Dust Everything
Dust the blinds, furniture, windowsills, and baseboards. You can then vacuum the dust that had fallen on the carpet.
Do A Thorough Clean Up
The corner of the carpets and the baseboards often collect dust that needs to be removed first. So, you must vacuum the carpets in horizontal and vertical motions to ensure that every part of the carpet is thoroughly cleaned.
Steam Clean Your Carpets
Well, steam clean the carpets to trap all the allergenic debris that will make a significant difference in your home's air quality and most importantly, your family 's health.
Be Attentive To Spills
Attend to the spills on time. Whether it's a wine spill or a bloodstain, the faster you clean them the faster it can be eliminated.
Remove your Shoes
Once, you steam clean the carpet, it is better to let the carpets dry for some time. Usually, it takes about 2-3 hours to dry completely. Also, avoid walking on the wet carpets are prone to attract further dirt when you step on them with dirty shoes. Instead, you can wear socks over your feet. Some detergents can be harmful if you walk barefoot.
Use Heavy-Duty Rugs
If you want to prevent any mess during and after the cleaning, use entrance mats inside and out to keep dirt off the carpeting. When you place the rugs outside your doors help remove soil and prevent the mess from happening.
Bottom Line
If you're struggling to maintain regular clean up or need the help of a professional carpet cleaners brisbane, hire the experts from Sunshine Eco Cleaning Services. For more information, give us a call on 1300 356 397 today.