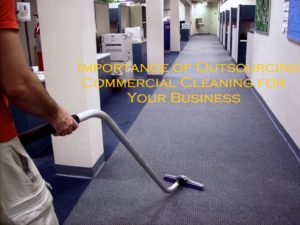 Commercial cleaning services play A vital role In small or large scale businesses that require regular cleaning. The cleaning service refers to The services where several tasks are promptly done to your satisfaction. Perhaps that is why most of the commercial establishments are using cleaning services today. Whether your business requires vacuuming or dusting, grease/stain removal, then only an experienced cleaner can professionally help you.
The productivity of employees will automatically increase when there is a clean working environment. Hiring a professional commercial cleaning sunshine coast provider will significantly reduce the risk of the miserable workplace for employees. Here is The importance of outsourcing commercial cleaning service for business:
Safety and health In The Workplace
The working area in the offices or business rooms is vulnerable to germs and bacteria as a lot of people are walking in and out of offices/cubicles every day. However, hiring a reliable cleaning company can save you from trouble by achieving the desired results regarding safety, health, and productivity.
Gives impressive looks
One of the things that most clients use to judge you or your environment is physical appearance. When associates walk into a tidy office, he/she gets a positive impression. Perhaps you know the importance of positive review from clients to the success of your business. The expertise commercial cleaners sunshine coast can help you make your office a better place such that whenever your guest or clients arrive, you will be proud to welcome them. Generally, the setup and order of any office contribute to the reputation of the business.
Peace of mind
Home or office cleaning may not be an easy task that you can opt to do it professionally yourself. Perhaps that is the reason why you need a reliable commercial cleaning services sunshine coast from a reputable company. They do all the menial and janitorial work on your behalf. If you want to achieve a perfect work environment for your employees to carry out essential business operations and activities, hire commercial cleaning service who will ensure your workplace is clean and pleasant.