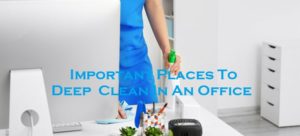 Most offices are busy-packed with frequent visitors, client meetings, various appointments, coffee spills, food crumbs on the desk, and many other things that turn the office environment into a huge mess. Moreover, what often gets overlooked is the office cleaning. Generally, businesses hire janitorial services for office cleaning sydney works. Occasional wiping of the floors and sweeping is not enough for a clean office. Professional office cleaners will transform your messy office space into a refreshing oasis. From dusting to polishing, office cleaners from repute cleaning companies can help with a clean office.
A simple cleaning routine for your office will not be enough. From maintaining the curb appeal to a clean indoor atmosphere, deep carpet cleaning is highly recommended. So that, no dark spots are left with germs. Areas like baseboards, ceilings, light fixtures, tend to accumulate a lot of dust and over time, it will form a thick layer of dust that spreads over.
Air Conditioning Vents
Dust gets piled up in places where you forget to wipe. Have you ever noticed your air-con machine? You never would have looked at it properly. However, it contributes a great deal in collecting dust and dirt. The reason sometimes you may not be able to get cool air is due to this. Due to the over-accumulation of dust in the filter, you will not get enough breeze. So, consider cleaning the vents often.
B

aseboards

Dirty looking baseboards in the office is a sign that it has not been properly swept or wiped for days or months probably. If your office baseboards are shabby, consider it to give a deep clean, otherwise, it will ruin the entire appearance. Add this area to your regular cleaning routine and clean them regularly. Using an all-purpose cleaner with a damp cloth can make the wiping process easier.
Uncleaned Floor Areas
When we say floors, not the one that you walk over, the floors under the furniture and desk can still hold a lot of dust, and it's where bacteria and germs build up fast. When you hire a commercial cleaning Sydney or office cleaning service, they ensure to move around the furniture and dust & wipe the unchecked areas thoroughly. So that the entire floor will be clean and spotless.
If you require a deep cleaning service for your office, take advantage of our office cleaners sydney from Sunshine Eco Cleaning Services. For appointments, Call 1300 356 397 today.