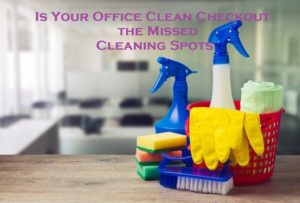 Commercial cleaning plays a major role in helping offices, restaurants, shops and more. This is one of the reasons why many companies hire commercial cleaning adelaide for their office cleaning needs. Moreover, it is no doubt that you may slip through the cracks while doing the office cleaning chores. A clean office uplifts workers and increases productivity. It is why it is important to clean the office daily. For a sparkling clean office, you can hire office cleaning service or commercial cleaners sydney to clean your office. Here, we have listed some of the often missed places that need your attention.
Kitchen Gadgets
In most offices, microwave or induction stove is used daily and frequent spills are no doubt. However, if you do not clean them and leave it for days; it will taint the entire office with a bad smell.
Lighting & Ceiling Fan Fixtures
However, you cannot see the amount of dirt and dust that is piled up on top. Lighting bulbs and ceiling fans are source of dust and cobwebs and attract a huge amount of air pollutants and it can be settled if not dusted or cleaned daily. These might look a little tough, but when you try to keep them dust-free, it is going to benefit you.
Office Furniture
Though they look clean on the out, does not mean that they are clean inside. Things like dirt, dust, and sweat might have settled on your upholstery, which needs regular cleaning.
Staircases
The first impression you give your client should be the best. You can win your clients' attention with a properly cleaned and sanitized stairs. If its sparkle when your client arrives, it is a good sign for your business. A clean office will make a presentable place for your clients and business partners.
Keyboard
It is common that many employees do often eat at their work desks. While they eat, the spill and the crumbs will get into the crevices of your keyboard. When you do not clean them up, it would be a place for bacteria to grow fast and can make you sick often.
Looking for office cleaning adelaide services? Call Sunshine Eco Cleaning Services on 1300 356 397 today.