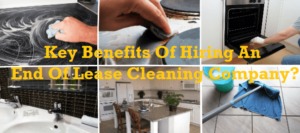 According to the rental agreement, a tenant must return the property in the same condition as when they moved in to get their deposit amount. Being a tenant, it is your responsibility to get your rental apartment or house cleaned professionally. No matter how good you are in cleaning, hiring a professional end of lease cleaning brisbane company is essential to get the 100% of your deposit amount back.
Here Are The Key Benefits Of Hiring A Vacate Cleaning Company:
Secure Bond Amount:
The professional cleaning companies have a great expertise to perform a deep cleaning in your property. They use the most effective yet the safest cleaning techniques to clean your home with the objective of getting your deposit amount back.
Highest Standard Of Cleanliness:
For a thorough end of lease cleaning, you must hire a cleaning company with years of experience in the industry. From removing dust and grime from the furniture to floor cleaning, bathroom cleaning and kitchen cleaning, they pay close attention to all the areas of your property to meet your specific cleaning goals.
Use Advanced Equipment:
Another benefit of hiring professional end of lease cleaners brisbane is that they have high-end equipment's and other necessary cleaning tools such as floor scrubber, vacuum cleaner, carpet cleaners, floor scarifying brush, etc. to give you satisfied cleaning services. Moreover, they only use non-toxic cleaning products to sanitise and disinfect your bathroom area and kitchen counterparts.
Save Time And Effort:
The cleaning company only employs experienced and trained cleaning experts who can clean and sanitise your entire property in the shortest time possible. They have a comprehensive cleaning check-list and pre plan the entire cleaning process, saving you both time and effort.
Simplify Your Move Out Journey:
Undoubtedly, moving out is a stressful process and you may have a lot of responsibilities to manage. In such hard-to-find-time circumstances, it is essential to hire professional vacate cleaners brisbane who can take the burden off of your shoulder and let you concentrate on the moving process.
End of lease cleaning has become essential these days. No matter where you live in Brisbane, Sunshine Eco Cleaning Services can handle your bond cleaning needs. With the right expertise and experience, we will help getting your bond amount back without any hassle. For appointments and estimate, give us a call on 1300 356 397.