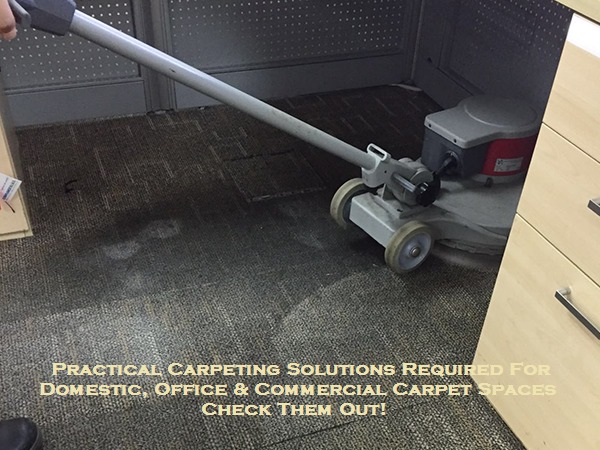 There are many types of carpet available in the market in different textures & patterns. However, buying the perfect carpet should not be underestimated. Whether you're a household or an office, choosing the right carpet for your space matters. Though the material and size of the carpet area are to be considered, there are several carpet features to keep in mind before buying. Right from its durability, pattern, quality, and resilience, there are many aspects that you must consider by hiring a professional carpet cleaning brisbane company. Here in this blog, we have collected some frequently asked carpet questions and answers to help you make the right choice.
Which Carpet Materials Are Available?
Carpets are created and designed from a wide variety of materials, each has its pros and cons. The common carpets are made of natural & synthetic fibres. Natural fibres include wool, cotton, silk, sisal, jute, bamboo and coconut fibres.
Synthetic fibres include poly acrylic, polyester, polypropylene and viscose. Synthetic fibres have the advantage that they are less sensitive and easier to care for than natural fibres and tolerate wetness well.
Which Carpet Is Best For Pet Homes?
If you have pets, consider getting a short pile carpet made of synthetic fibres. By doing so, you can easily remove the pet hairs and the carpet can be cleaned effortlessly.
Are There Any Carpets For Sensitive People?
For people with allergies, short-pile carpets made of synthetic fibres are highly recommended, as it can help avoid dust accumulation, and limits the risk of allergies.
How Should I Clean The Carpet?
No matter what type of carpet you have, vacuum it regularly or once in a week. Carpet cleaning not only helps to clean the carpets, but it also protects it against bugs & moths infestation and extends its lifespan.
How Do I Remove The Stains?
Regardless of the type of stain, you should always pay close attention to the care instructions of the respective manufacturer, as different carpet fibres and colours can react differently. Most food and bloodstains can be removed by mild cleaning detergents and shaving creams.
Is Hiring Professional Cleaning Essential?
Yes. Professional carpet cleaning services brisbane is crucial for high-quality carpets. Especially with heavily soiled carpets, professional cleaning is the best solution. Also, carpet cleaners know exactly how to remove persistent stains with best methods.
Are There Any Different Fire Protection Classes For Carpets?
Fire protection standards for carpets: Carpets come with different fire protection standards and they are non-flammable building materials, flame-retardant building materials, normal flammable building materials and highly flammable building materials. If you are unaware of this, read the manufacturer specifications.
How Do I Select The Right Carpet Size?
Getting the right size of the carpet is important because a very large carpet can make the room appear smaller and narrower. While a small carpet becomes lost in space. Instead, go for a carpet that is about 60 cm shorter than the smallest wall in the room. Also, consider the radius of the doors in the room, so that they won't disrupt the carpet while opening.
Over To You
If you're having concerns about carpet cleaning, talk to our professional carpet cleaners brisbane from Sunshine Eco Cleaning Services. For bookings, call 1300 356 397.