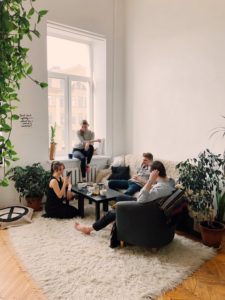 If you're planning to sell your home for one reason or another, professional carpet cleaning service can be of great help in closing the deal fast. It does not matter whether you are up-sizing or downsizing. What is important is getting the best sale price for your house.
You know how annoying advertising the house you are selling is and on top of that remains on the market for long. Little tricks can help you get the deal fast. Renovating crucial places like kitchen or bathroom, converting a garage, and replacing old flooring are ways you can use to add value to your property. But if you don't have enough money to spend on renovation, simple tricks like carpet cleaning can do the job. You can as well add value to your home and make it look attractive to the potential buyers.
Carpet cleaning services are the easiest and cheapest way to make a difference to your house. Professional carpet cleaners know precisely what the customers are looking for in a home. After living in a house for a long time, it develops a smell which you may not notice. But when the buyers pass through your door, it is the first thing that they pick up, and if it is stuffy, it will certainly put them off.
If your carpet has noticeable stains, or you can detect the unpleasant smell, or maybe haven't cleaned them for a while, then it means you will spend time and extra cash to have them cleaned before you put your home on the market.
When your carpet smells fresh, pleasant, and squeaky clean, it creates a perfect first impression to the potential customer. Perhaps if the carpet is in excellent condition, they would not feel the need to replace the carpet right away. Therefore, if you are looking for professional carpet cleaners look no further than our reputable carpet cleaning services with top quality equipment and qualified technicians.