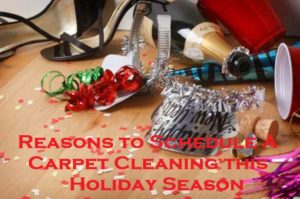 As Christmas is in the cue, you may be busy in decorating and throwing parties. If cleaning is on the list, consider the benefits of your carpets professionally cleaned this holiday season. As the season invites you to do numerous things, hiring a carpet cleaning brisbane company can keep your carpets clean and warm. Many house owners have carpets in homes, because of the appearance and the comfort it offers. Carpet cleaning is essential to keep your house look fresh and appealing.This festive season calls for a chance to do it before you get busy.
Secure Your Carpets
The more you keep your carpet neat and clean, the longer it will last. Otherwise, dirt can get amassed and damage your carpet fibers, and your carpet can be damaged severely. The best you can do is thoroughly dust and steam clean your carpets. By doing this, you can protect your carpet and enjoy the holiday season.
Good Air Quality
A clean carpet will keep you warm. By having a carpet cleaning service, you will have your carpets professionally cleaned, and a clean carpet ensures good air quality that promotes good health for your family.
Do The Cleaning
When it comes to the festive season, the days will run fast and you will have no time to look after your cleaning. When you hire a pro carpet cleaning service in between your busy schedules, you will have more time to concentrate on your shopping, decorations, and house parties and of course a clean and dust-free carpet.
Get An Odour-free Environment
When you invite your guests, you must ensure that your house is clean with clean carpets. Dirty carpets produce bad odours that can discomfort your guests. A thorough carpet cleaning is the best way for removing odors that have settled deep down into your carpet fibers.
Maintain Your Carpet's Look
Most celebrations involve sitting on the floor, so ensure that your carpet is clean. As dirty carpets can be sticky and you can avoid the embarrassment by hiring a professional carpet cleaners sunshine coast service.
If you would like to schedule a carpet cleaning service before the holidays, call to Sunshine Eco Cleaning Services @1300 356 397 today.