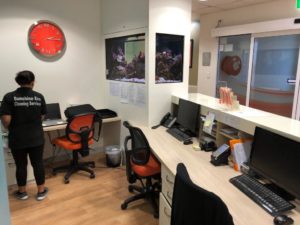 Are you searching for the best Commercial Cleaning service in Melbourne? Many services promise the best cleaning jobs but end up delivering little. You need to know what to consider to help you make the right choice. Read on to know vital points to consider when looking for the best Office Cleaning sunshine coast for your business premises.
Ask For References
The first thing you need to ask any Commercial Cleaning service in Melbourne is verifiable references from previous clients. Don't feel afraid or uncomfortable when asking for these references. They will enable you to know if the company provides quality services. Moreover, they will let you know if they have honest team members, especially if you're going to give them the keys to clean your offices after business hours.
Inquire About Their Experience
You should know how long the company has been offering commercial cleaning services. If they have been around for long, you can have peace of mind that they have the necessary experience. On the other hand, if they are new, you should know if their team members have previous experience in cleaning. For instance, they may have worked somewhere else for five years, and have now started their company.
Another thing you should realize is that someone with minimal experience in office cleaning can offer you a better job to prove himself or herself than someone who has been offering these jobs for years. Professional commercial cleaning sunshine coast may get complacent over time, meaning you may not get the best cleaning job.
Fast Response When Emergencies Arise
In the event, water pipes burst or you experience overflowing toilets at your workplace, you want commercial cleaning services that respond fast. Any commercial cleaning service in Melbourne that considers an emergency cleaning job as something to be done in the next 24-48 hours should not be considered for hire.
With the above points in mind, you should trust your instincts when hiring a commercial cleaning company. In most instances, it enables you to make the right choice. If you're looking for an experienced and trustworthy office cleaning service, you should speak to Sunshine Eco Cleaning Services today. Our professional cleaners will ensure your offices look appealing to your customers and employees, meaning better returns.
Follow us on Medium, Behance, WordPress, About Me & Bloglovin