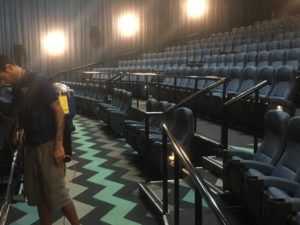 Keeping your business clean is important for both the satisfaction of your employees and your customers. There are many instances when you might need cleaning for just one or two occasions. Many commercial cleaning services Brisbane offer affordable single-use cleaning that can help get your business or commercial space in sparkling clean shape. Single-use cleaning is a good investment, because professional cleaners work very efficiently, providing you better value for money than if you'd paid your own employees to do it. Having a professional cleaner come in will also reduce your own stress levels and allow you to focus on other things.
There are many instances in which you may want to work with a professional cleaner for a single use commercial cleaning. For example, you may be having an event in your space where you need everything to be cleaned in a short period of time. This happens in a variety of industries, ranging from retail to business to medical and everything in between. You may also be moving or having a construction in your space and need to keep things clean.
Why professional commercial cleaners?
Commercial cleaners Brisbane are highly experienced in these types of cleaning situations and will reduce the hassle you'll experience during this chaotic time. Professional commercial cleaners even have experience in technology-specific cleaning, which can help you keep your equipment in the best shape possible.
It's important to communicate well with your commercial cleaning Brisbane team to make sure you get the best possible service. You'll need to tell them what type of business you are, what type of space you need clean, your turnaround time for cleaning the space, and any other special requirements you may have, such as technology cleaning. This information will help your cleaners provide the best, most personalized service for your company.
Whenever your commercial space in need of a one-off cleaning, you can get in touch with our experts to take the stress from your shoulder. For appointments and free quotes, don't hesitate to call Sunshine Eco Cleaning Services at 1300 356 397.