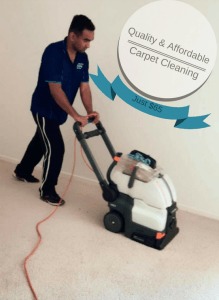 Unlike in the past when a majority of homeowners prefer to use detergents to clean their household carpets, people currently opt for steam carpet. The detergent days for carpet cleaning got outdated and were replaced by the steaming method. But what is steam carpet cleaning, and why is it more cutting-edge, innovative and efficient? Keep reading to know the answers from our expert carpet cleaners Sydney.
The most professional carpet cleaning experts focus majorly on rendering the most reliable and valuable service possible. Steam cleaning enables the experts to eliminate any debris that could be lodged deep within the carpet. Normal detergent cleaning simply does not go as deep as steam cleaning does.
Steam cleaning requires that you have some specialized equipment for impeccable service delivery. The equipment and tools entail a steam machine, soap, and water. Since this process involves if you are to avoid the misfortune of a muddy carpet thanks to dust accumulation and water.
Major Benefits of Carpet Steam Cleaning
It kills bacteria
What kills bacteria better than antiseptic curations is only more heat than the bacteria can tolerate. While some detergents may be branded and advertised to kill bacteria, the detergent can only spread so far and perform just as much. The heat from steaming kills bacteria deep within the deeper and seemingly impossible to reach spaces.
It is healthier
Detergents are manufactured synthetically, and a good proportion of them are non-biodegradable. That quality of detergents makes the steaming method much cleaner, healthier for human use and eco-friendly. The fact that it is more efficient in killing bacteria only serves to make it more appealing.
It makes work easier
All you have to do is start by quickly and keenly vacuuming your carpet to get rid of dirt and dust that could turn into mud during steaming. The entire process will take much less time and effort.
Contact Sunshine Eco Cleaning Services @ 1300 356 397 to get Carpet Cleaning Services in Sydney & across Australia today.