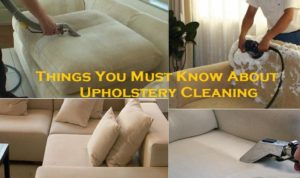 You may try hard to keep your upholstery as clean as possible, but the saying is difficult to maintain when you have children or pets at home. Promptly attending to spills and stains can make your furniture from getting dirty but regular use of upholstery can accumulate a lot of dirt, germs, and it can contribute health hazards to your family. It is essential to do a regular clean up to promote good indoor air quality. You may not even realize how much bacteria have been hiding under your couches, which may harm your health. Hiring a professional upholstery cleaning sunshine coast service can ensure that your furniture is cleaned to maximum standards, and you are free from allergens and bacteria. Proper cleaning at regular intervals is recommended, and it is essential for you and your home's health. Here, in this blog, we tell you everything about maintaining your upholstery.
How to Clean Your Upholstery?
There are a few ways to clean up your upholstery, but regular cleaning involves
Dusting
Brushing your sofa can sweep off all the dirty particles, debris that is present, and make sure to keep a pan or a newspaper to catch all the debris and tiny specs of dust that's falls over.
Vacuum Cleaning
If you are armed with a great vacuum cleaner, then stop worrying, and just vacuum clean the entire cushion without needing to wipe or use water-based solutions.
Baking Soda
The use of baking soda in cleaning can do wonders. Any hard dirt or stains can be loosened when you sprinkle some baking soda powder on your fabric sofa, and then you would be surprised. Bad odors and stain marks will disappear in a single application.
In case if you have leather furniture, quickly attending to the spills and placing it away from the sunlight and AC can increase its durability. Sunlight and air conditioning pollutants can make your sofa age faster than you think. Hiring an eco-friendly upholstery cleaning service can maintain your beloved cushions stay healthy for a long time.
Need us to handle your upholstery cleaning? Give a call to our upholstery cleaners brisbane at Sunshine Eco Cleaning Services on 1300 356 397 today.