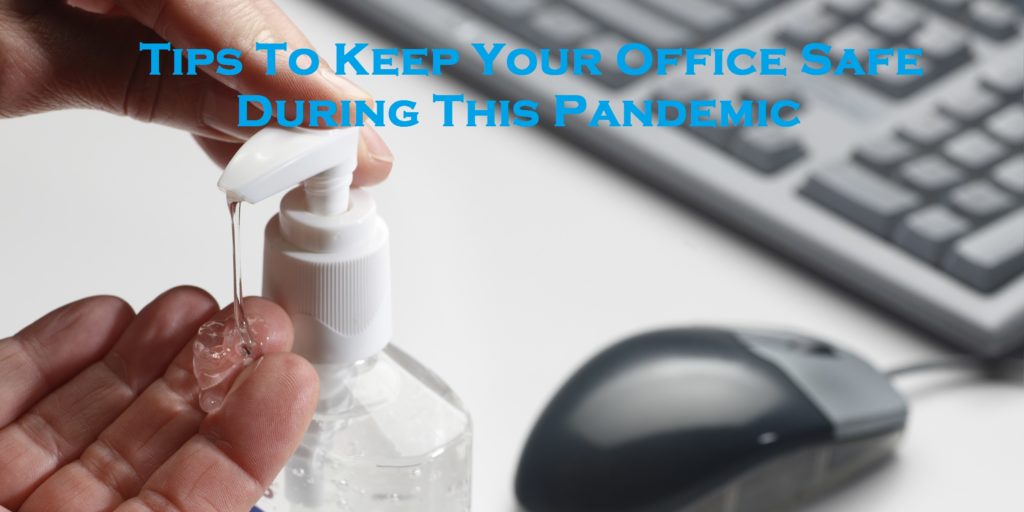 Due to the health disaster COVID-19, all of us are looking for ways to protect ourselves. Even then, many businesses are resuming back to work and cleaning becomes a demand at this point. As Brisbane's preferred cleaning company, Sunshine Eco Cleaning Services has been providing specialised commercial cleaning brisbane services during this quarantine period. We believe that cleaning and disinfection are the first line of defense to protect you from this virus spread.
As part of our social responsibility, we have taken increased preventive measures to limit the cross-contamination and increase disinfection through our office cleaning brisbane services. In this blog, we have come up with suggestions that need to be followed to curb the spread of COVID -19.
Why Should You Sanitise & Disinfect?
Whether it's your cabin or your desk or the phone that you used, all the areas in the workplaces should be cleaned, sanitised, and disinfected with effective carpet cleaning solutions. It is because bacteria and germs can be easily spread from these areas. When you hire commercial cleaners brisbane, these common areas are thoroughly cleaned, areas in contact with food are sanitised and high-touch areas and washrooms are disinfected.
Sanitise High-Touch Areas
Areas like your door handles, cell phones, light switches, coffee makers, microwaves, fridges, faucets, phones, keyboards, computer mouse, etc. All of these surfaces must be disinfected as these are used by many people, and can be the hot spot for germs and bacteria. Disinfecting them will help clean and germ-free. To maintain these surfaces disinfected, use the disposable disinfectant wipes available.
Wash Your Hands Often
Generally, 99% of the diseases that get spread are usually transmitted through hands. When contaminated hands come in contact with many objects and surfaces, then it becomes the transmitters of viruses and bacteria. So, thoroughly washing your hands is the best way to combat COVID-19. You must ensure to wash your hands thoroughly with hand sanitisers.
Bottom Line
Due to the growing rarity of hand sanitisers at this period, you can use soaps instead. Also, ask all the visitors & employees to wash their hands before going any further. This is a simple preventative measure that can help protect you and your visitors.
By following these simple preventive measures, you can curb the virus spread and continue to work without any tension.
If you're looking for office cleaning services, hire office cleaners brisbane & Call Sunshine Eco Cleaning Services on 1300 356 397 today.