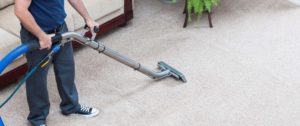 You may have invested in the most stylish carpet for your office, but sooner or later, it will get dirty, and some of the dirt may require a few tricks to get rid of it. Of course, sometimes the budget might be too tight to engage commercial cleaning brisbane experts; therefore, you might have to do the office cleaning yourself. For this reason, you might as well learn some tips for the most common stain that bothers most offices, toner stains. Here is a simple procedure that does not require special equipment:
Removing toner stains from carpet by Carpet Cleaning
When the printing machine begins acting up and spills some toner on your carpet, do not worry. You can clean the stain by:
1. Scooping as much of it as possible using a spoon but if it is water toner you can blot up with a clean and soft towel. Whatever remains, you can vacuum it away.
2. Now that you have eliminated most of the toner, you can clean the left-over spot by a towel with a dry-cleaning agent and blotting that area.
3. You will notice that the towel is getting the toner, therefore, use a different part of the towel to avoid re-staining the carpet. You should never apply the dry-cleaning solvent directly onto the carpet.
4. If you have been blotting the carpet and the stain remains stubborn, then you should mix a few drops of dishwashing liquid with a glass of water, dip a clean towel into the mixture and blot the spot.
5. Keep changing the part of the towel you are using and continue blotting until you completely get rid of the stain.
6. Once clean allow the spot to dry by placing a clean and soft towel on it and soaking up the extra liquids that the carpet may have.
7. You can then vacuum the spot to prevent the carpet from damaging the flooring of your office.
For any Tips & Tricks for commercial cleaning, office cleaning sunshine coast & carpet cleaning services in Brisbane, you can contact us or visit our website https://sunshineecocleaningservices.com.au/.
Follow us on Medium, Behance, WordPress, About Me & Bloglovin