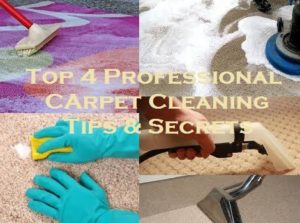 Despite your great efforts at cleaning, your carpets and rugs will become the victim of spills, drops, accidents and something that you carry at the bottom of your shoes. To make our customers handle problematic areas with ease, the experts of Sunshine Eco Cleaning Services have come up with the professional carpet cleaning sunshine coast tips and secrets that help to extend the life of your carpets.
Vacuum, Vacuum, Vacuum:
Rubbing dirt against the fibres can damage your carpets extensively and can have a great impact on its longevity. If your home is supposed to get a lot of food traffic, then it should be vacuumed 2 to 3 times a week. With all of the dirt, mud and soil tracked into homes, regular vacuuming can help to remove most of it.
Say No To Shoes Inside Your Home:
Just imagine, you walk around the streets, public bathrooms, shopping malls, restaurants and other public places with a lot of germs and dirt. If you get around your home with your shoes and wipe them on carpets, simply think how much dirt and germs the carpet fibres attract towards them.  So, get a rack where you can store your shoes at the entrance without getting the dirt in and around your home.
Apply Carpet Protector Regularly:
Carpets are a huge investment and can be made to last longer with proper maintenance. One of the most practical ways to maintain and extend the life of your carpet is applying protective solutions regularly. These carpet protectants prevent stains and spills from setting on the carpet fibres, making it easier for you to clean up.
Place A Rug In The Kitchen:
As you are cooking in the kitchen, the oil comes down whereas smoke goes up. If you place carpets in the kitchen, the oil and grease gets stuck in between the carpet fibres. The best way to prevent this from happening is to place a rug in the cooking area.
Trust Sunshine Eco Cleaning Services!
Yes, regular carpet cleaning is extremely crucial, but in the meantime, it is one of the most tedious jobs to carry out. The best way to get your carpets cleaned is to assign the task to carpet cleaners sunshine coast of Sunshine Eco Cleaning Services. To schedule your next carpet cleaning, call 1300 356 397 and talk to us now.