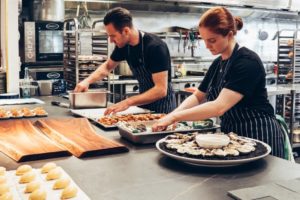 If you run a hotel, which is popular for its one of kind dishes; people will be flooding your hotel. During peak hours or on weekends, you may not be able to concentrate on cleaning other than serving them. To help you at the important hour, and ensure your customers get the best dining experience, a clean environment is expected and appreciated. To achieve a spotlessly clean environment, commercial cleaning Sunshine Coast helps to solve a larger mess with the best cleaning tools. Here, in this blog, we would like to tell you the reasons to get your hotel commercial cleaning service.
Spotless Clean
When you hire a pro to clean your hotel, they know which area needs higher attention in one visit. Be it your kitchen, dining area, washing area, bathroom, or bedroom; by hiring a commercial cleaning Brisbane, you will have a bacteria and germ-free space. Commercial cleaners use high-grade equipment that is accurate for deep cleaning and ensures safety all around.
Improved Customer Service
While you are running a hotel, you need to provide your complete attention and care for your customers. If your space lacks cleanliness, your customers are likely to turn to your competitor's place. By hiring a commercial cleaning, your space is cleaned with the highest cleaning standards. Your staff will concentrate more on providing great customer service to customers than on cleaning the mess. This improves your customer service and high productivity for your hotel business.
Customer Satisfaction
A commercial cleaner job is to ensure that your hotel is cleaned from the reception area to the washrooms. If you deliver great customer service with spotless cleanliness in every area of your hotel, your customer will be delighted to come back, and bring your better prospects in the future.
For all your commercial cleaning in Adelaide, contact Sunshine Eco Cleaning Services