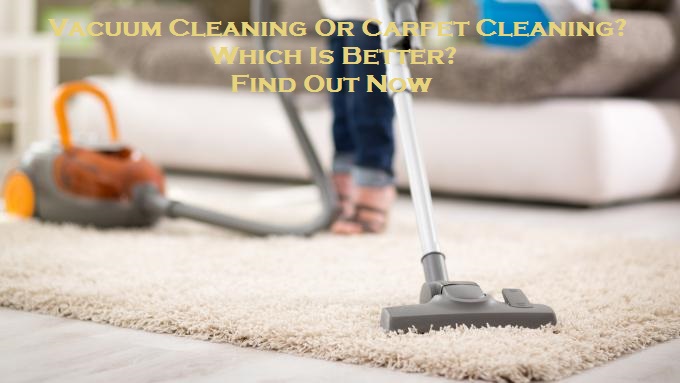 Generally, when it comes to carpet cleaning, all house owners with carpet floors should maintain their carpet's appearance. Of course, regular vacuuming helps your carpets to be dust-free. Running the vacuum cleaners every day on the carpets does not help in achieving a deep clean. You need to schedule a professional carpet cleaning regularly to maintain the health of your carpets. Because dust or debris can go deep into the fibres and it can be eliminated only with the help of professional carpet cleaners brisbane.
Gets Rid Of Bacteria
With the help of vacuum cleaners, it is not possible to get rid of all the bacteria or disease-causing pollutants. However, in the case of hiring carpet cleaning service, they will use the right cleaning supplies and provide carpet steam cleaning, which helps kill almost 99% of bacteria and germs and keep the carpets germ-free.
Maintains Appearance
More than a vacuum cleaner, a professional deep clean helps you carpet fibres get back it sheen in no time. They will use eco-friendly cleaning supplies that are gentle on your carpets and also work great in removing any type of stains.
Disinfects The Carpets
Simply by spraying a fabric cleaner or Lysol on the carpet, the germs will not be thoroughly killed. With a professional carpet cleaning services brisbane company, you can ask the carpet cleaner to disinfect the carpets so that your kids or pets will be free from the infection and contamination.
Boosts Air Quality
This is one of the important aspects of a healthy home. When the carpets are dirty and the allergens are spread everywhere it leads to poor quality and can be harmful to your family. Vacuum cleaning doesn't help to prevent this from happening. However, professional carpet cleaning will make the carpets fresh and helps the indoor air smell good all day long.
If clean carpets are something that you desire, hire our carpet cleaning brisbane services from Sunshine Eco Cleaning Services. For appointments, Call 1300 356 397 today.