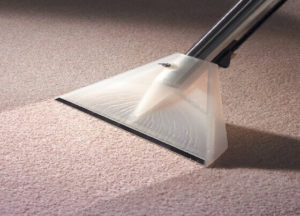 A carpet is an amazing addition to any house, it adds cosiness and warmth to the house. Besides, they bring in an aesthetics making the house feel welcoming. Nevertheless, it is not a secret that carpets collect a lot of dirt and dust. The worst thing is that carpets hide dirt which may be dangerous for health. Deep carpet cleaning through effective methods like steaming is needed as just vacuuming the carpet is not enough. Read more in detail from Carpet Cleaners Sydney.
Some stuff like germs, allergens, micro-organism and bacteria's can hide in the depth of your carpet. Other dangerous staffs that invade your carpet are dander and hairs. Human and pets as well shed off hair and the skin, this is known as dander. Many microscopic insects like a tick and flees are attracted to dander. So, if your carpet may be heavily invaded by these insects & pest. Do not argue that you vacuum on a regular basis as regular vacuuming cannot get rid of all the allergens from your carpet. It will only help to lower the danger level.
Mould, mildew, bacteria and microscopic pesticides may invade your carpet. All these loves a warm environment and since a carpet is warm, they may invade and begin beading. This may cause serious illness or discomfort after some time.
However, what is the best solution, well the solution is the opting for carpet cleaning services. Carpet Cleaning Sydney is a professional carpet cleaners who use hot water extraction also known as carpet steam cleaning. Here, we use substantial duty great cleaning equipment to propel jets of water mixed with cleaning solution to your carpet at a high speed. We ensure all dirt grime as well as and allergens are released and removed alongside dirty water leaving the carpet fresh and clean.
Get in touch with our carpet cleaners to live a safe & healthy life. Carpet Cleaning Sydney offers carpet cleaning services for all commercial & residential premises.  Contact Sunshine Eco Cleaning Services for professional carpet cleaning in Sunshine Coast, Brisbane, Sydney and Adelaide.